Parkers River dredging in full swing
The Barnstable County dredge Cod Fish II is pushing forward to complete the Parkers River dredging project – the first of the season for the County dredge.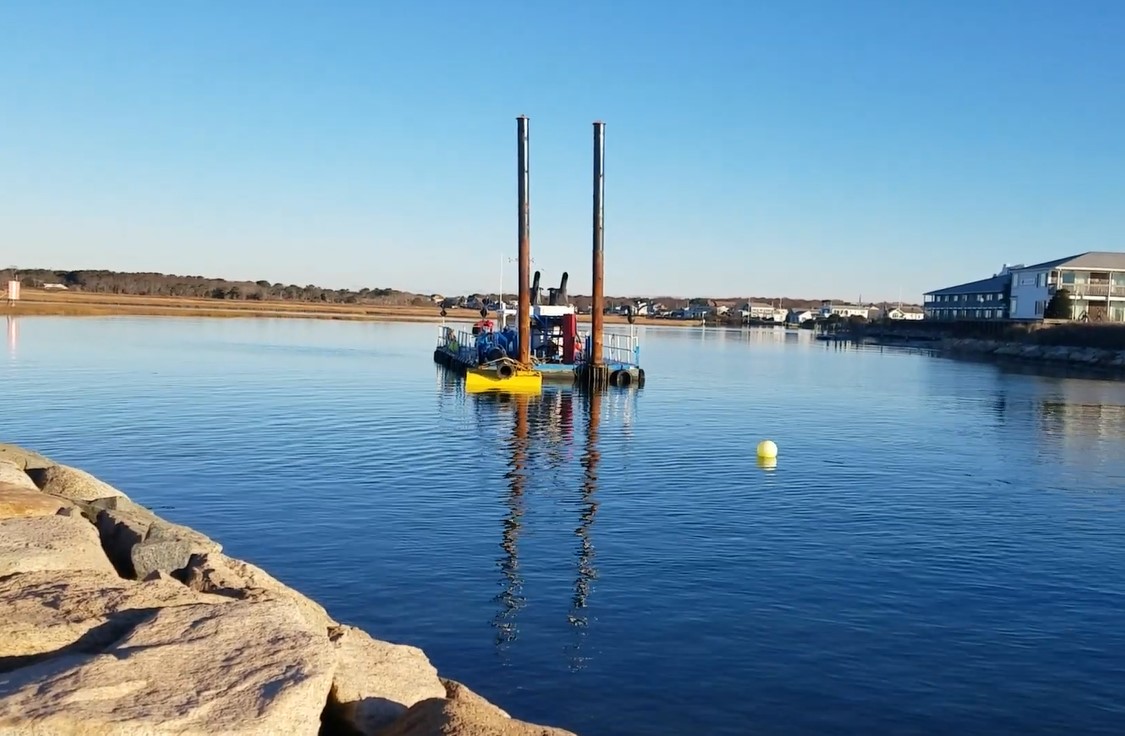 Originally scheduled to start earlier in November, the project was delayed awaiting the approval of the permit required as well as due to the winds/seas that have prevented the mobilizing of the gear.
The mobilization for the Parkers River Entrance Channel dredging project was completed in early December and dredging began late morning on Friday, December 2, 2022.
According to the County, the estimated volume to be dredged is 3,650 Cubic Yards (CY). It is anticipated that this project will require a minimum of seven days of dredging.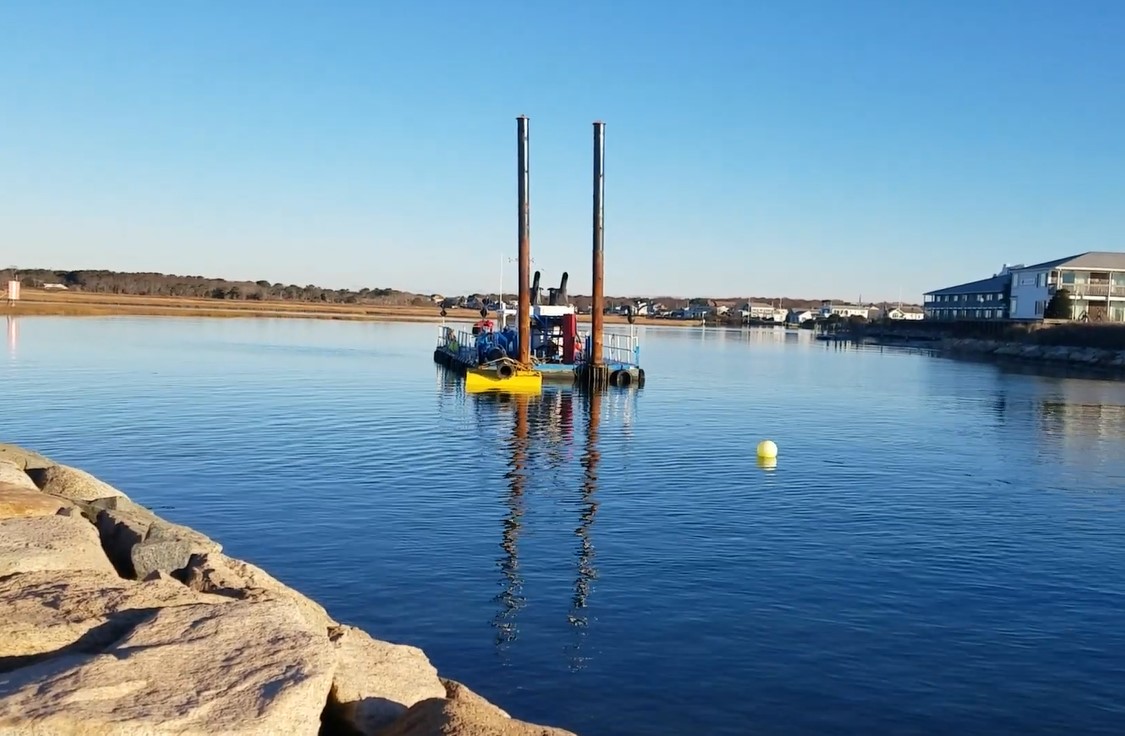 All of the material dredged will be used for beach nourishment on Seagull Beach.