HERBOSCH-KIERE working on the new waiting dock in Zandvliet, Belgium
In a temporary partnership with Hens NV, HERBOSCH-KIERE is currently working hard on the construction of a new waiting dock in Zandvliet, Belgium.
While Hens is responsible for the ground works and dredging, HERBOSCH-KIERE is in charge of all hydraulic works such as sheet piling, tubular piles, concrete works, ground anchors, etc.
Overall, the main objective is to move the existing dock further inland so that 7 waiting jetties can be built to accommodate 25 ships.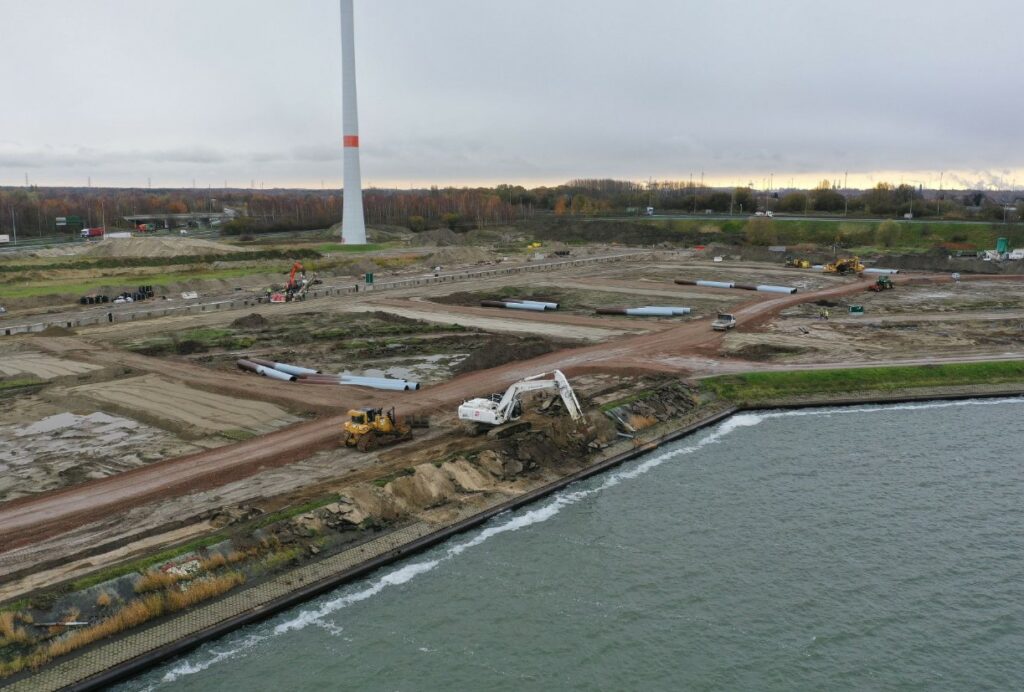 This will require the removal of some 400,000 cubic metres of soil, of which about 100,000 cubic metres will be reused on site to build a bank along the A12 motorway.