Dredge Potter busy on the Middle Mississippi through the holidays
Dredge crews work through the holidays and ring in the new year on the river, keeping commerce moving on the Middle Mississippi, the USACE St. Louis District said.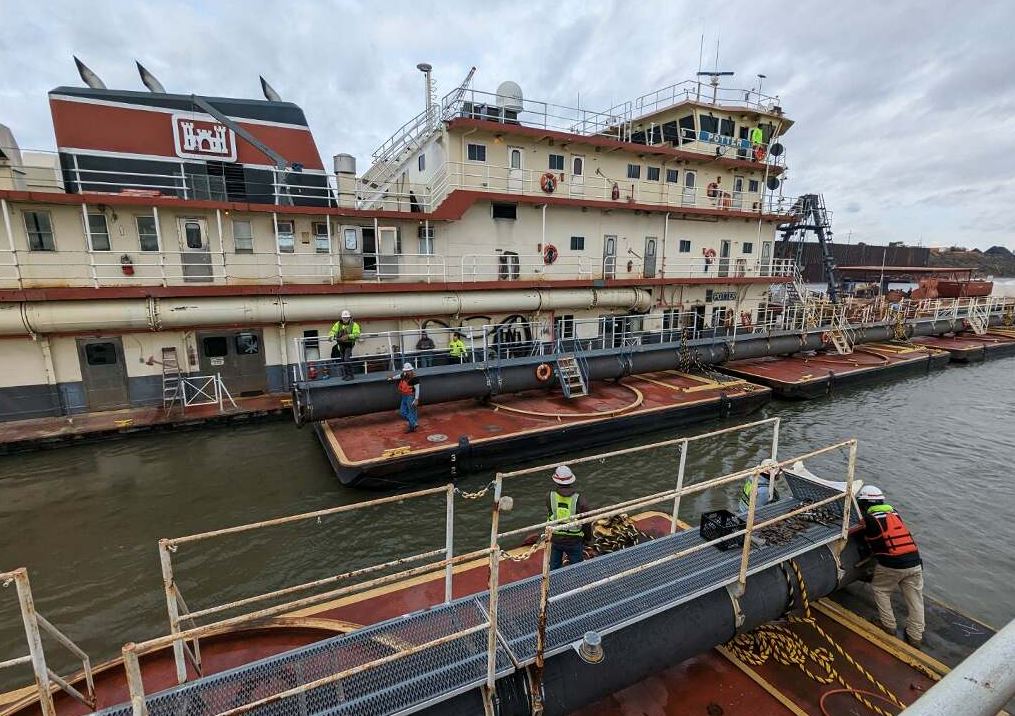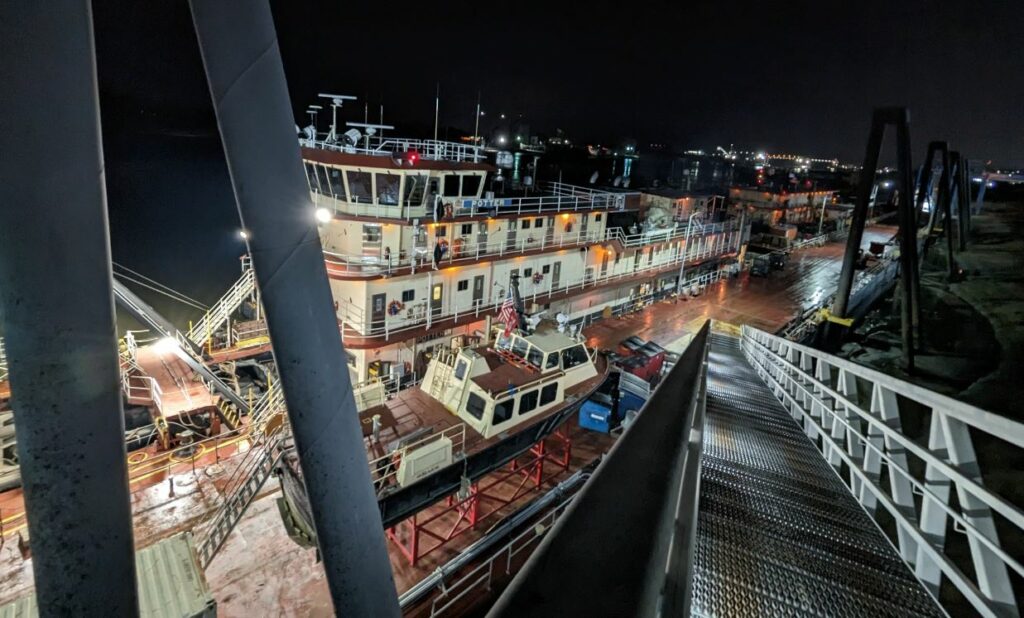 After a short pause for weather and repairs, Dredge Potter is now heading back out to dredge a reach of the Mississippi River just upstream from the Eads Bridge.
Dredges operating on the Middle Mississippi have removed more than 5,000,000 cubic yards of sediment from the navigation channel since the first week of July.
This compares to ~3,000,000 CY on average, USACE said.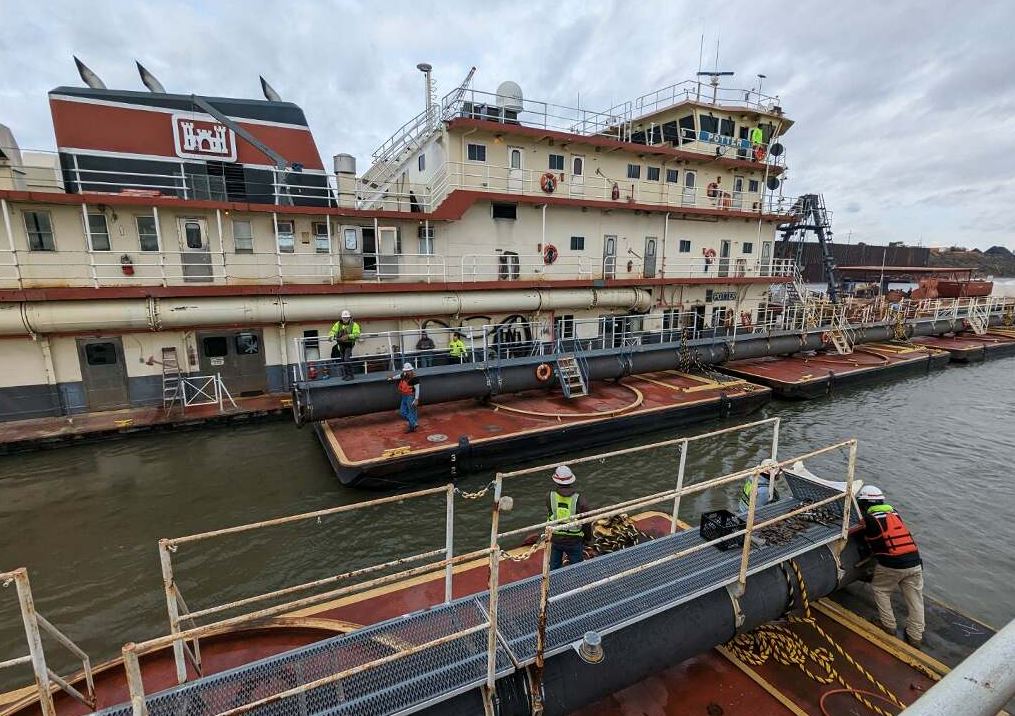 The U.S. Army Corps of Engineers, along with the U.S. Coast Guard and river industry partners are working hand-in-hand to enable safe and secure transit of critical commerce essential to the US economy in the midst of historically low water conditions on the Western Rivers.