Emergency dredging underway in Santa Barbara Harbor
Emergency dredging operations have begun in Santa Barbara Harbor to remove sand that was recently pushed into the harbor by winter storms.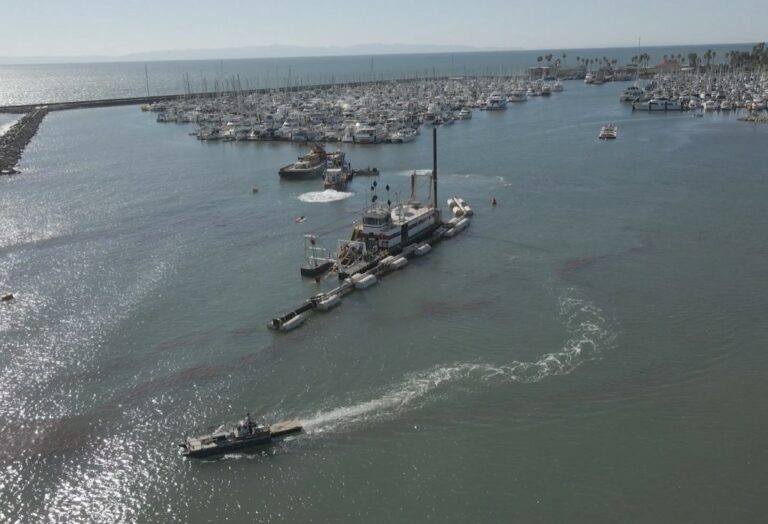 According to city officials, the Santa Barbara waterfront and harbor continue to recover from the strong storms and high tides from earlier this month.
"Due to the massive amount of sand pushed into the harbor by the recent storms, the harbor entrance remains extremely impacted and hazardous to navigate," the City said in the release.
That's why the City's Waterfront Department and the Army Corps have kicked off this emergency dredging campaign.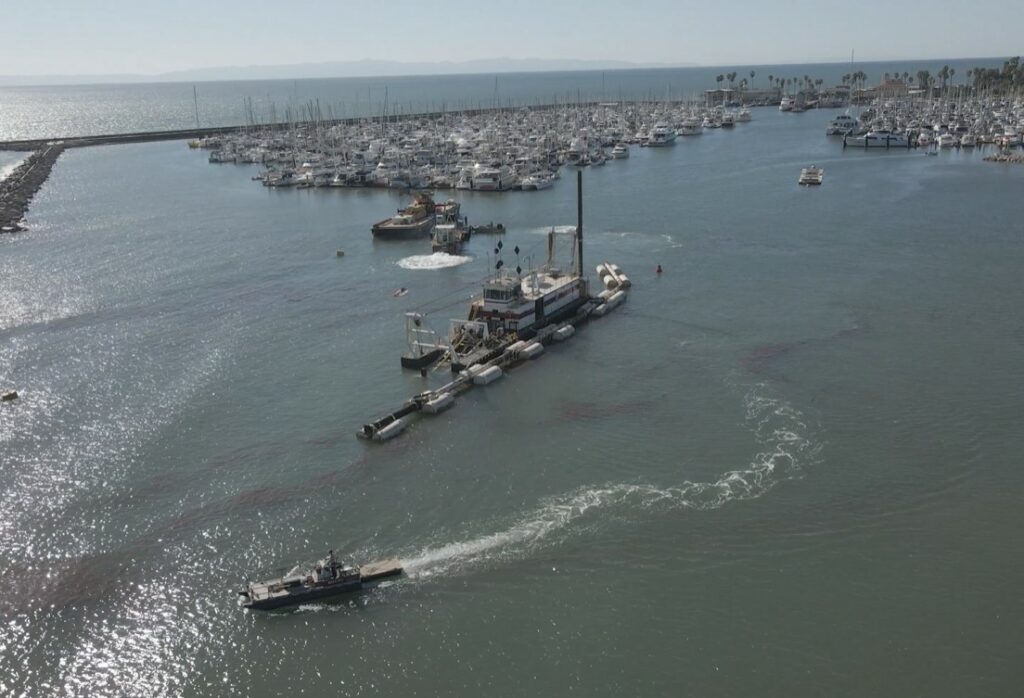 The electric-powered cutter suction dredge Sandpiper arrived in Santa Barbara on January 22, and three days later on Wednesday, January 25, the vessel was dredging the harbor entrance.
Over the next few days, the dredge will remove at least 30,000 cubic yards of sand from the harbor entrance to restore full access.