MAR Marine expands dredging fleet with new CSD MAR 22
Damen Shipyards Group has delivered a cutter suction dredger CSD500 to MAR Marine & Building Contractor L.L.C., a UAE-based contractor.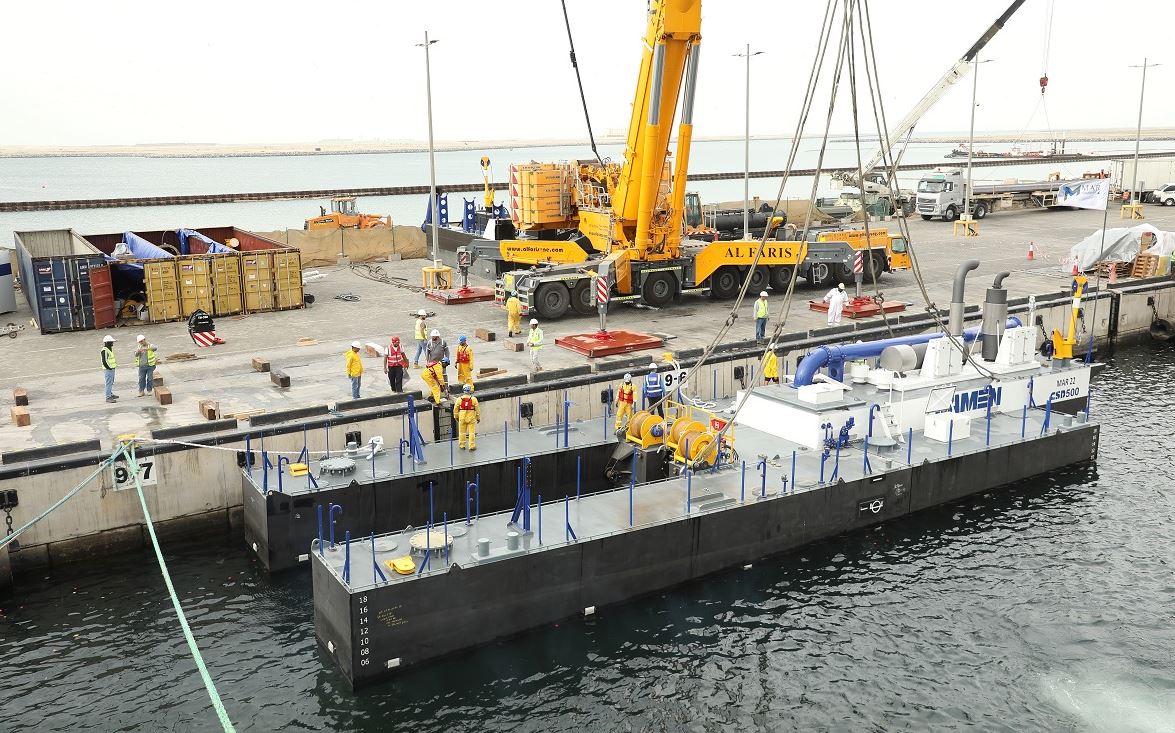 The dredger has been shipped from Damen Dredging in the Netherlands to Dubai. For its first project, the dredger will be utilised at the Al Hamriyah Port Expansion Project.
The CSD500 has been named MAR 22.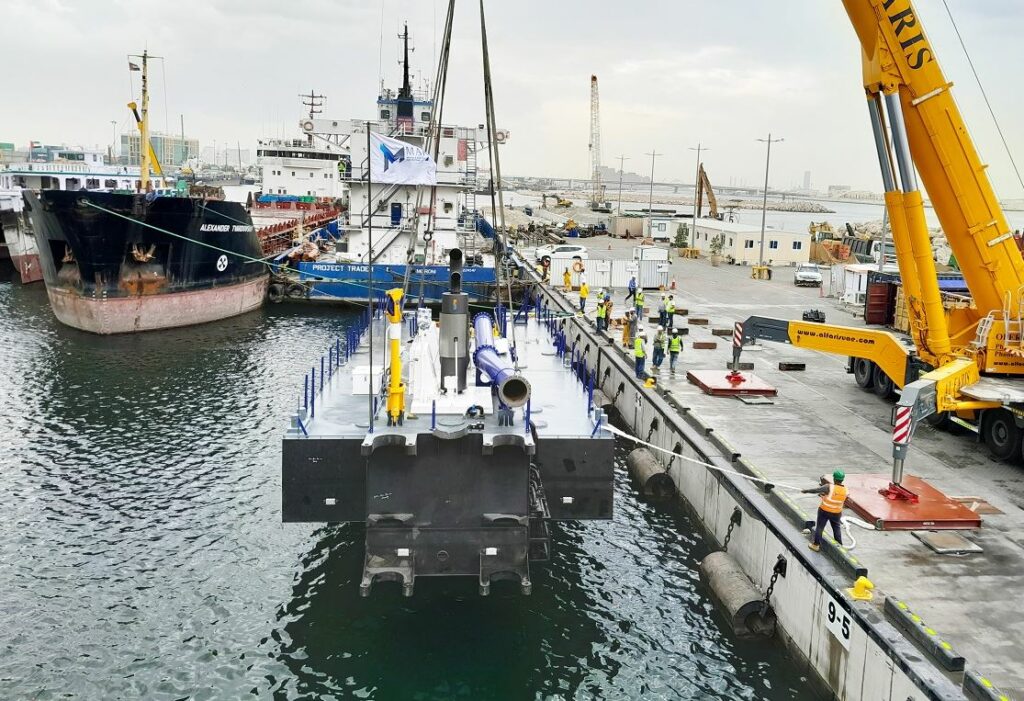 According to Damen, the standard dredger has been fitted out with additions boosting its dredging efficiency such as anchor booms, a spud carriage system, as well as the possibility to both enlarge and decrease the cutter depth.
Upon its delivery in Dubai, Damen's client played a vital role in the reassembly of the modular dredger.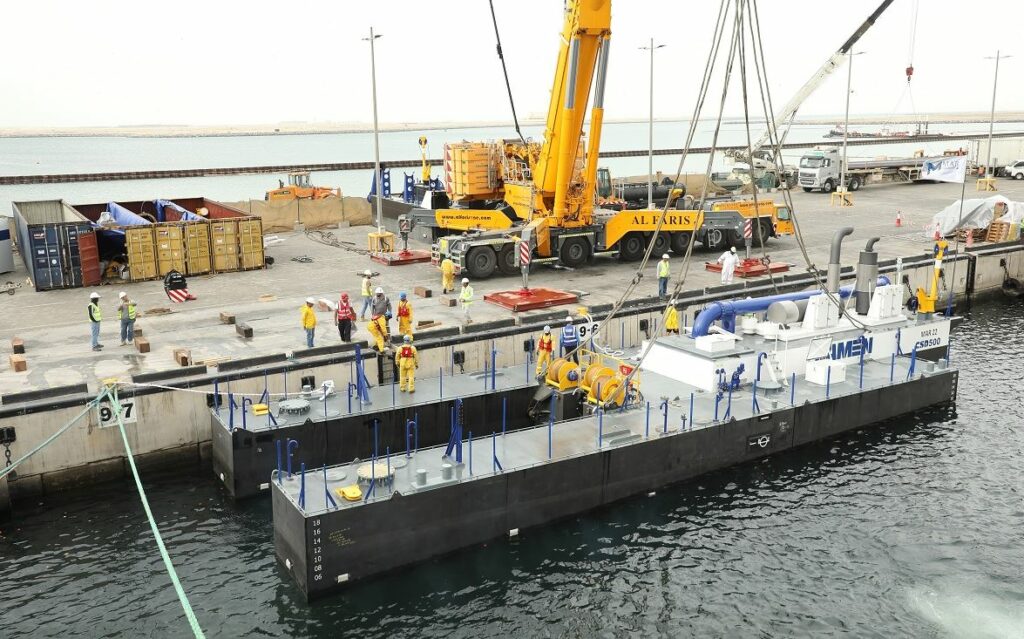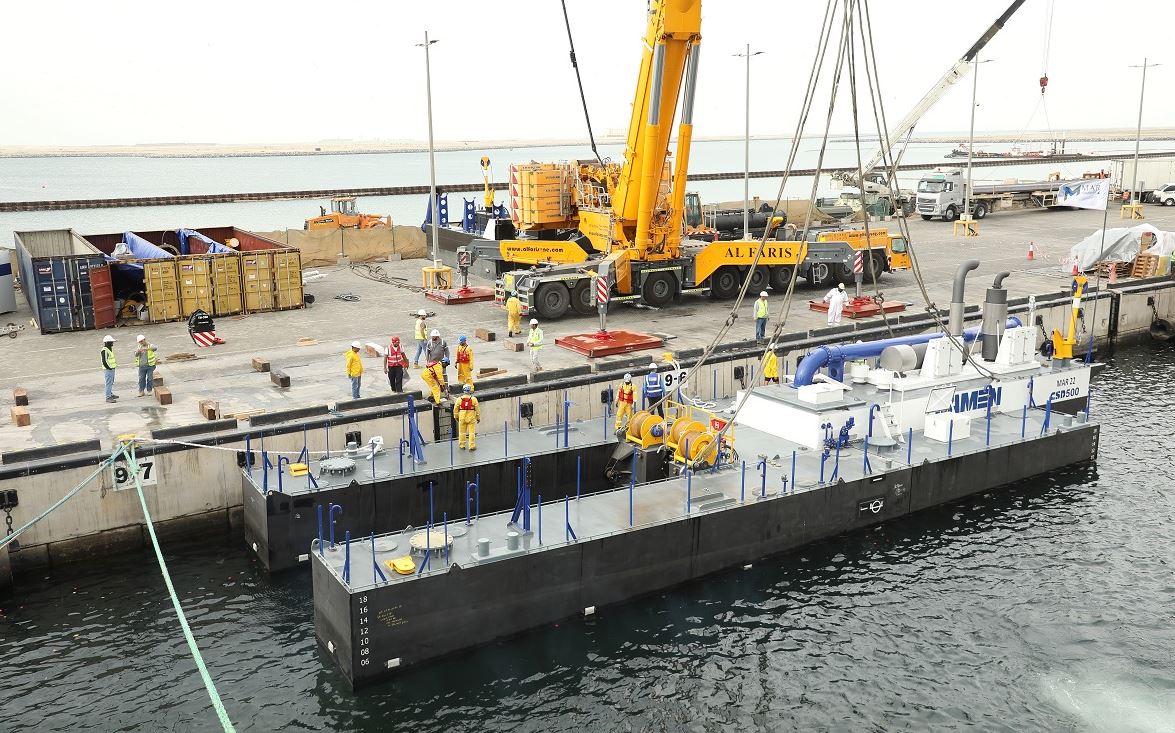 "We are happy to welcome the MAR 22 to our marine equipment fleet," Mr Paul Abou Rjaili, Operations Manager at MAR Marine, said.
"We are further reinforcing our dredging equipment and capabilities, and this customised dredge exactly matches our requirements for the upcoming Al Hamriyah Port Expansion project."
After assembly afloat alongside quay, the CSD500 will begin its maiden dredging job at the port, removing 650,000m3 of soil.