Damen CSD650 Felicitas on its way to Argentina
The CSD650 "Felicitas" has left the 𝗗𝗮𝗺𝗲𝗻 𝗗𝗿𝗲𝗱𝗴𝗶𝗻𝗴 yard.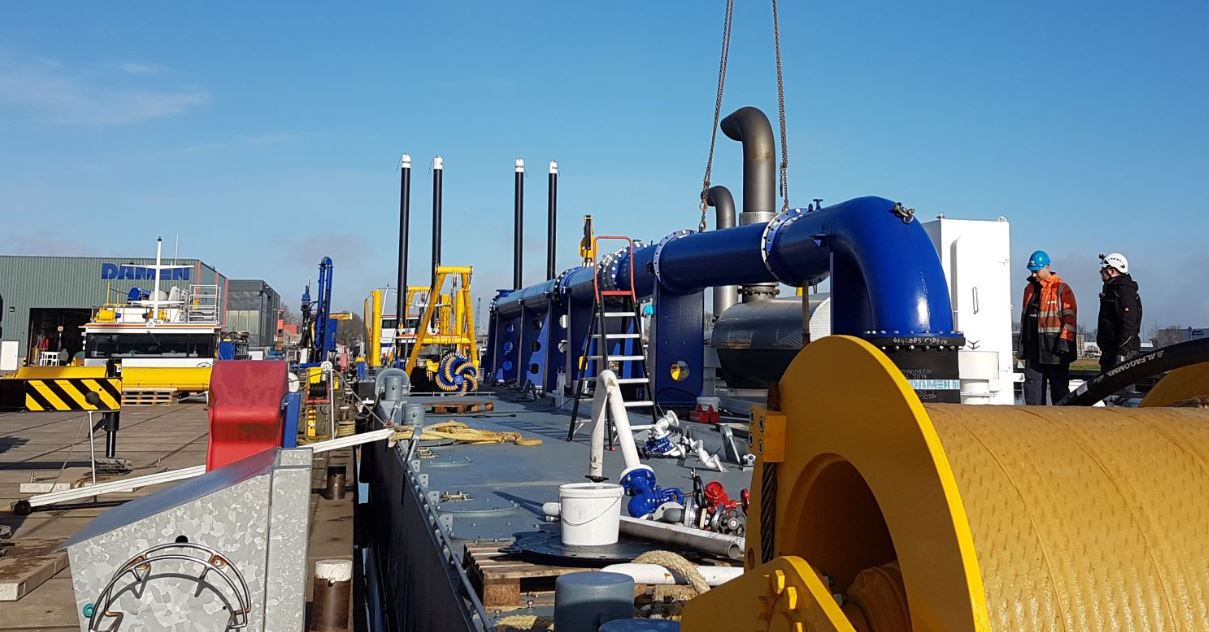 The modular cutter suction dredger is now on its way to Antwerp – to be shipped to South America.
According to Damen, the CSD will be transported by three inland waterway vessels, plus a number of containers, to its owner – Argentinian contractor Merco Vial S.A.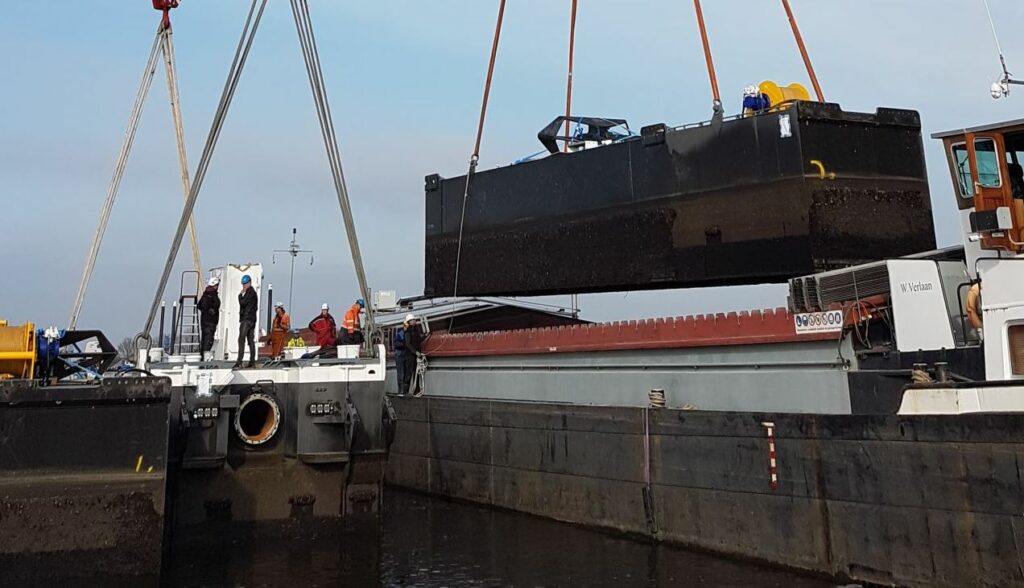 The CSD650 is a dismountable dredger with a cutter power of 700 kW and a maximum dredging depth of -18m.
The overall length exceeds 61 m, resulting in an impressive swing width of 63 m and ensuring an efficient operation due to the minimised time required to reposition the dredger, said Damen.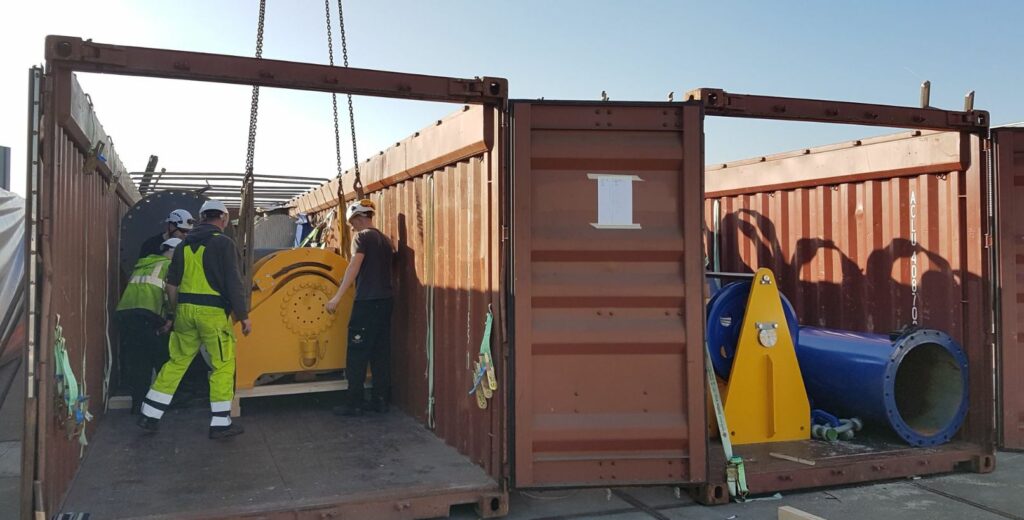 The stationary dredger is equipped with a pump room, separate from the engine room. The in-board dredge pump has a mixture capacity of 7,000 m3/h.
For Merco Vial, a number of options were added such as anchor booms, a deck crane, a navigation mast and a production measurement system.