Jan De Nul's artificial island project in Guyana moves forward
Guyana President Dr Irfaan Ali visited the construction site of Vreed-en-Hoop Shorebase Inc (VEHSI) yesterday – an artificial island located on the Demerara River.
VEHSI is a joint venture between NRG Holdings Inc. – a 100 percent Guyanese-owned consortium that is the majority shareholder – and Jan De Nul, an international maritime infrastructure company headquartered in Luxembourg.
The first phase of the project is expected to be completed by the end of December 2023; operations are also slated to commence during that period.
The second phase of the construction will be completed by April 2024.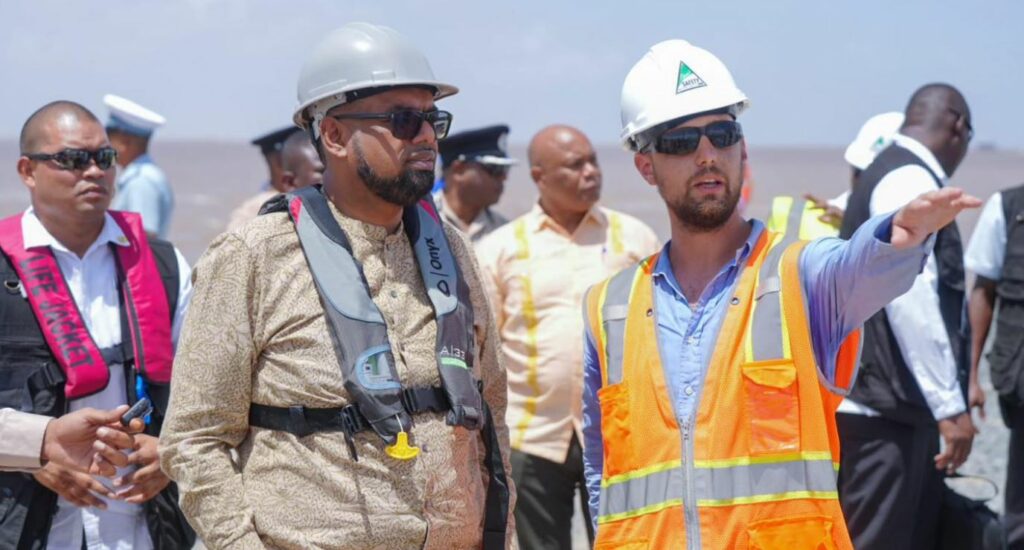 When completed, the new artificial island will take up a space of approximately 44 acres and will be connected to Vreed-en-Hoop, on the West Bank of Demerara.
This new island is part of the reclaimed land that will be transformed into the estimated 44 acre mega-project to create a shorebase facility.
This facility will form part of the US$300M Port of Vreed-en-Hoop project.
The project started the first step in June 2022, which entailed dredging the access channel in the Demerara River, including the deepening/widening of the existing nautical channel, berth pockets, and turning basin.