Jan De Nul mobilises eight dredgers for Payra job (VIDEO)
Bangladesh is going through its fifth decade. Every year on 16 December, Bangladesh celebrates its independence. The government invests a lot in the country's growth in order to close the economic gap as quickly as possible. The building of sea harbours is a clear-cut choice.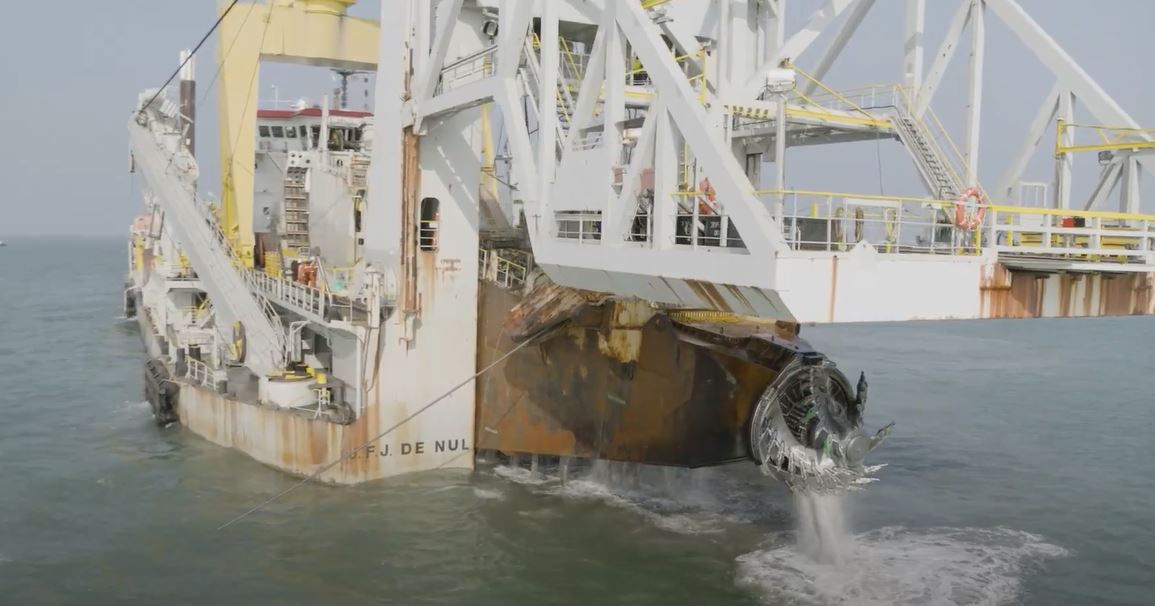 Next to the two existing harbours Mongla and Chittagong, it's time to build a third sea harbour: Payra, a harbour built from scratch to increase much needed port capacity as well as allow larger vessels to call at the facility, negating the need for transshipment to other ports such as Singapore and Colombo.
The Bengali marine is building the entry road to this new harbour from land, Jan De Nul the entry channel from sea.
"We compact part of the dredged material on land for the development of future terminals. For this, we mobilise a total of eight dredging vessels, many kilometres of land-, sinker- and floating line pipes and a fleet of smaller vessels to support the works," Jan De Nul said.
The harbour area is landfilled with sand on which the terminals will later be built. The area consists of 110 ha.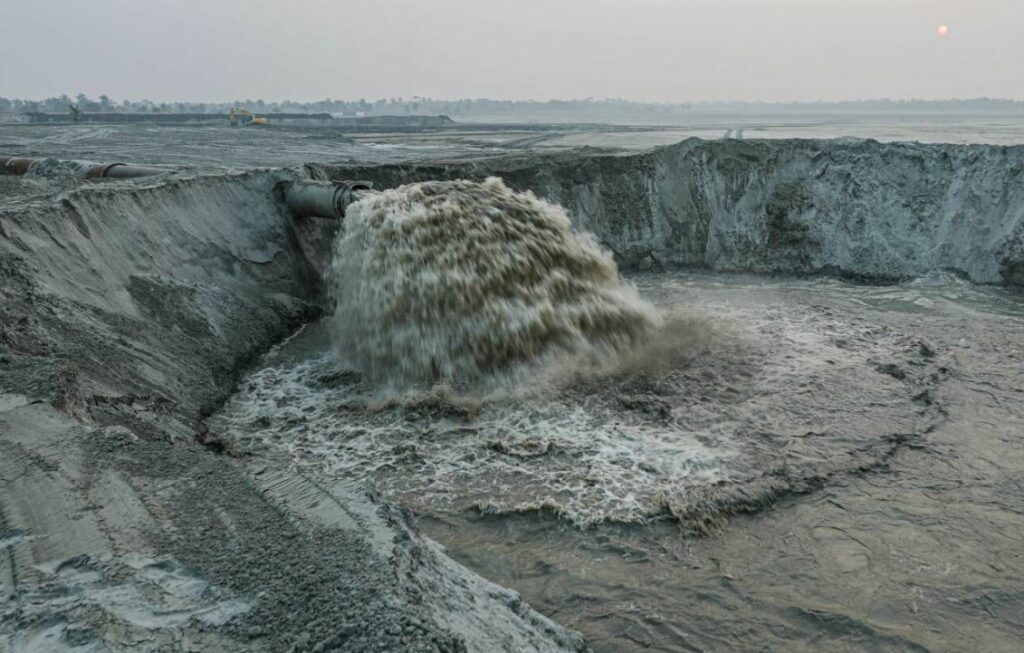 The entrance channel is 75 kilometres long and runs up to 55 kilometres in sea, depending on the precise zone, deepened either by cutter suction dredgers (CSDs) or trailing suction hopper dredgers (TSHDs).
The hoppers dump the sand further out in sea or compact it on land in the dredge dumpsite.
The cutters are all connected to a floating line of up to 2.5 kilometres long, through which the dredged material is transported to the correct dumping location on sea.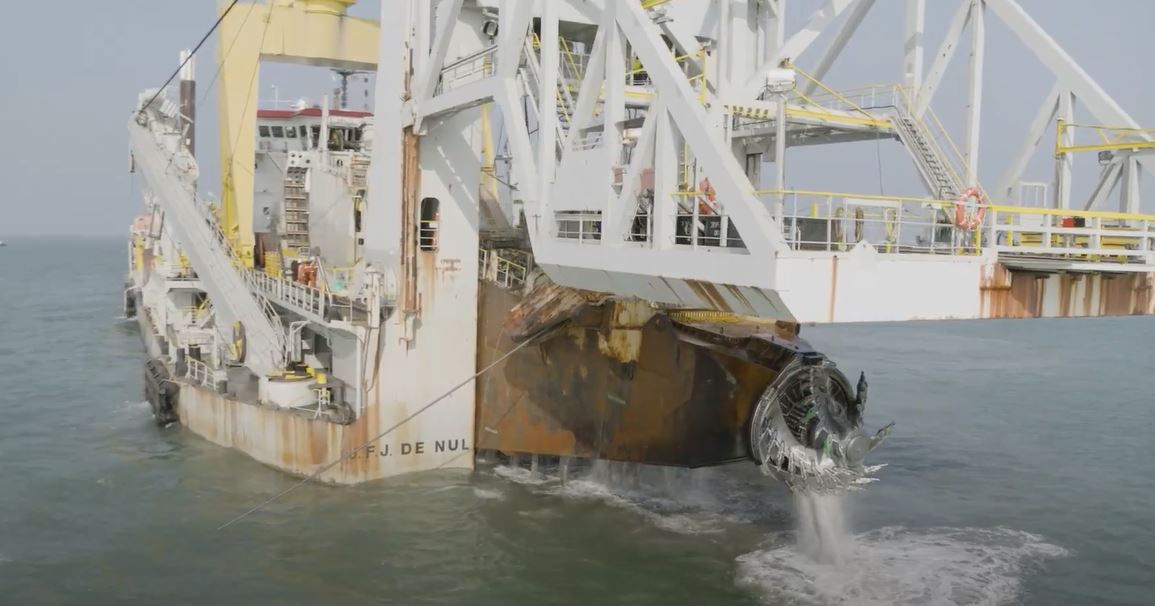 CSDs are stationary dredging vessels. Once at the correct dredging location, two anchors are lowered, and a spud enters the sea bottom to keep the correct position.
During the dredging activities, the cutterhead swivels on the sea floor from one anchor to the other one.
If the weather conditions no longer allow to keep the spud lowered, and thus dredging can no longer be continued, the spud is raised, and a third anchor is lowered – the so-called storm-anchor – to keep the ship in the correct location.