$24 million for waterway investments in Buffalo
Congressman Brian Higgins has announced that projects across Erie and Niagara Counties are slated to receive over $139.7 million in federal funding as outlined in the U.S. Army Corps of Engineers 2023 work plan released on February 28.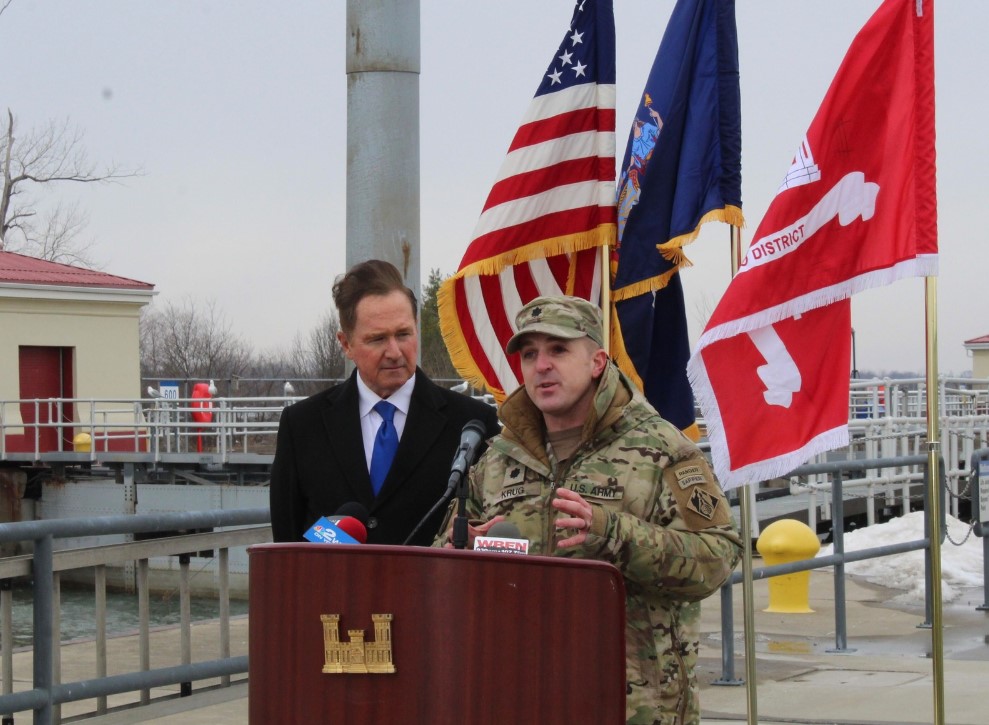 Included in the funding is nearly $24 million for waterway investments. A portion of the funding will support the maintenance and operation of the channel and comprehensive evaluation of the 110 year old Black Rock Lock which allows for 90 tons of goods annually.
"This is a multimillion-dollar federal investment in a clean communities and vibrant Western New York waterways," said Congressman Higgins.
"We appreciate the great teamwork and close cooperation on these projects. The Army Corps of Engineers is proud to be part of many projects that have benefited the Greater Buffalo region," said Lt. Col. Colby Krug, Commander Buffalo District, U.S. Army Corps of Engineers.
Also part of the funding is a $2.7 million for Buffalo Harbor that will support continued dredging of the navigation channel to maintain depths necessary to support average annual commercial shipments of 964 thousand tons and will fund continued repairs to the north, south and west breakwaters.
In 2021, Congressman Higgins helped secure $13.5 million for a major reconstruction of the north breakwater, which protects Ralph Wilson Centennial Park, Waterfront Village and Erie Basin Marina. Over $10 million more, allowed for Army Corps construction of a new seawall at Ralph Wilson Centennial Park in 2022.
Most recently, $10 million in funding made possible thanks to the Bipartisan Infrastructure Law will be invested in an Army Corps project at Times Beach Nature Preserve on Buffalo's Outer Harbor.