VIDEO: This is Neom
Neom is not a city. It is a place that will be made up of a number of regions – including the linear city The Line, center for advanced and clean industries Oxagon, the mountain destination Trojena and the luxury island resort Sindalah.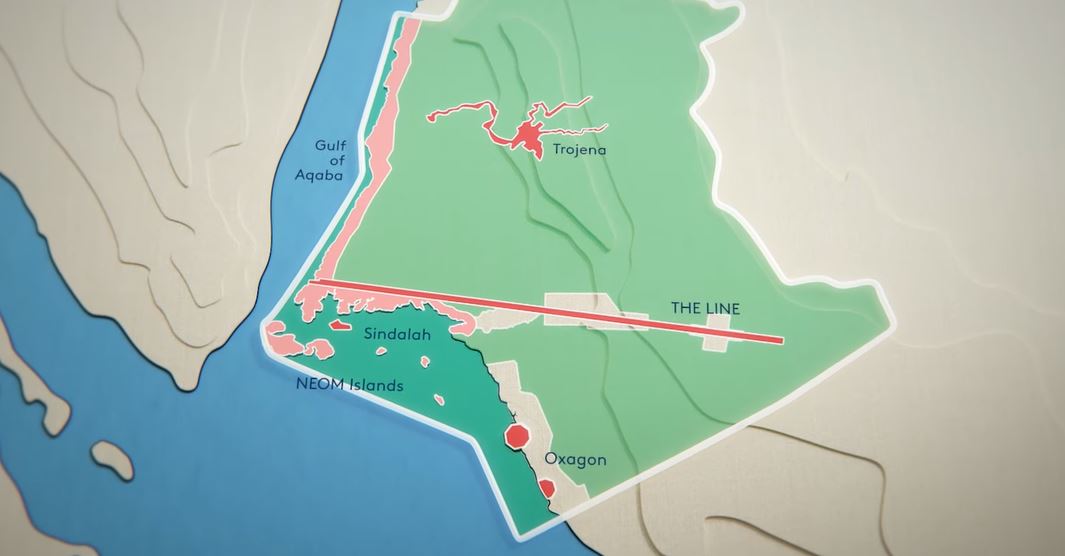 Neom is arguably the world's largest and most controversial architecture project.
An initiative of crown prince Mohammed bin Salman – Saudi Arabia's de facto ruler – Neom is a large area of the country that has been earmarked for development.
Although often called a smart city, Neom is more accurately described as a region that will contain numerous cities, resorts and other developments.
The project is being largely bankrolled by the Public Investment Fund, which invests funds on behalf of the government of Saudi Arabia.
The Saudi development company established to create Neom, which is led by chief executive officer Nadhmi Al-Nasr, claims the fund is contributing $500 billion to the scheme.
It forms part of the Saudi Vision 2030 plan to diversify the country's economy in order to reduce its dependence on oil.
A job for Boskalis
Boskalis recently won a contract for a Red Sea port development to service the new futuristic city in Saudi Arabia.
Early 2023, the Dutch giant was awarded "a significant contract for the development of a port on the Red Sea coastline of Saudi Arabia as the first step in the development of a new futuristic city," the company said.
The dredging scope will be executed with a mega cutter suction dredger and this project is expected to be completed by mid-2025.