Another prestigious project completed by Rohde Nielsen
Rohde Nielsen, working for the main contractor Per Aarsleff A/S, has successfully completed dredging part of the "Farehamnen Varberg" port development project in Sweden.
Thanks to the favorable weather, the contractor was able to finish the dredging a full six weeks ahead of schedule.
"I am very satisfied with how Rohde Nielsen conducted the work here in Varberg, faster than expected and with good communication and logistics together with Halland's ports and the pilot in the area," commented production manager John Gunnarsson.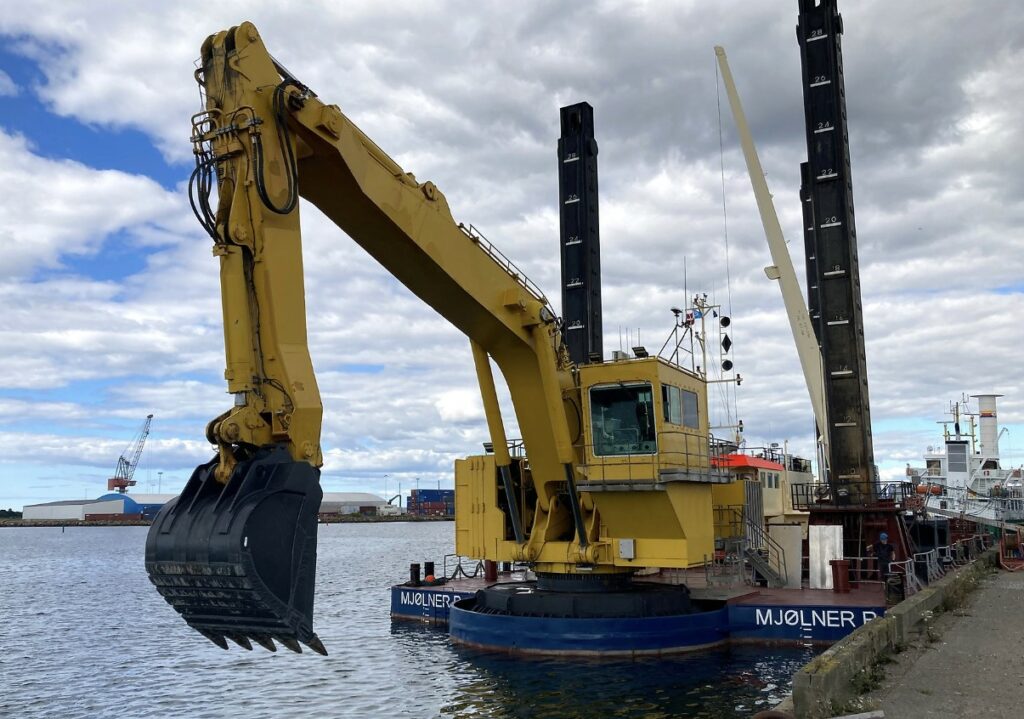 The contract included both a capital and maintenance dredging component with various survey activities. During the works, backhoe dredger Mjølner R removed approximately 600.000m3 of dredged material which Roar R and Helge R subsequently placed at an approved disposal site.
The new "Farehamnen Varberg" port is expected to be fully completed by the end of 2024.