Dredging of Black Hawk Lake starts
A second and final season of dredging on Black Hawk Lake, located in Sac County, is scheduled to start this week.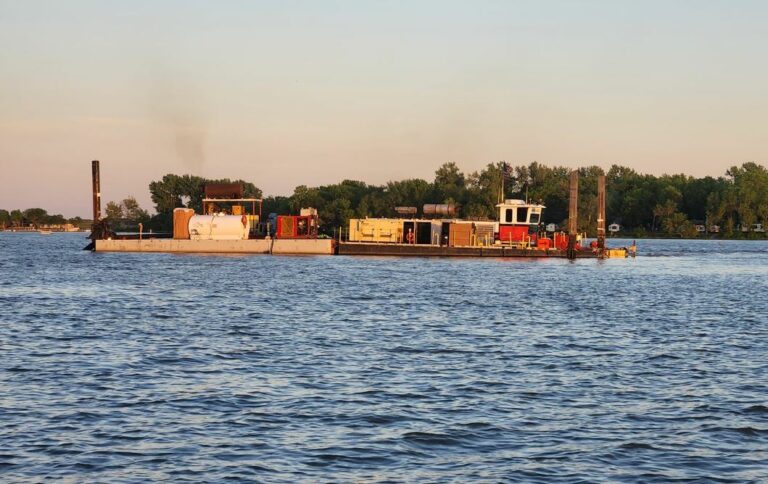 An additional two to three weeks of site clean-up and contractor demobilization will follow the dredging work.
The dredge will move across the lake slowly as it removes silt. Also, the pipeline will follow behind the dredge, generally running from the barge toward Cottonwood Point.
According to Iowa DNR, the pipeline will stay close to shore from Cottonwood Point and run westward along the south side of the lake where it crosses under Quincy Avenue. From there, it will run across the Inlet Slough and enter into the ROW at 350th Street and continue on to the spoil site.
The dredging work planned for Black Hawk Lake – to end in early June – is set to improve overall water quality, fish habitat and recreational opportunities.
An area approximately 174 acres in the eastern main basin of the lake will be deepened to nine feet, removing about 750,000 cubic yards of material from the lake.