Bizarre accident in Tulsa: Excavator sinks in mud
The City of Tulsa said that a contractor was dredging the pond at the park near Edison and L.L. Tisdale Parkway when an excavator began to sink in the mud.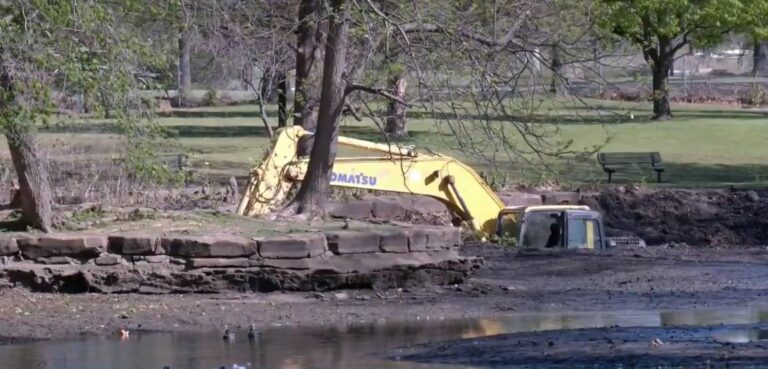 "The machinery is so deep in the mud you can really only see the driver's seat and part of the machine's arm," according to the city.
Contractors said that they plan to pull the excavator free in the following days.
The machinery was left since last Thursday because they were waiting for an insurance adjustor.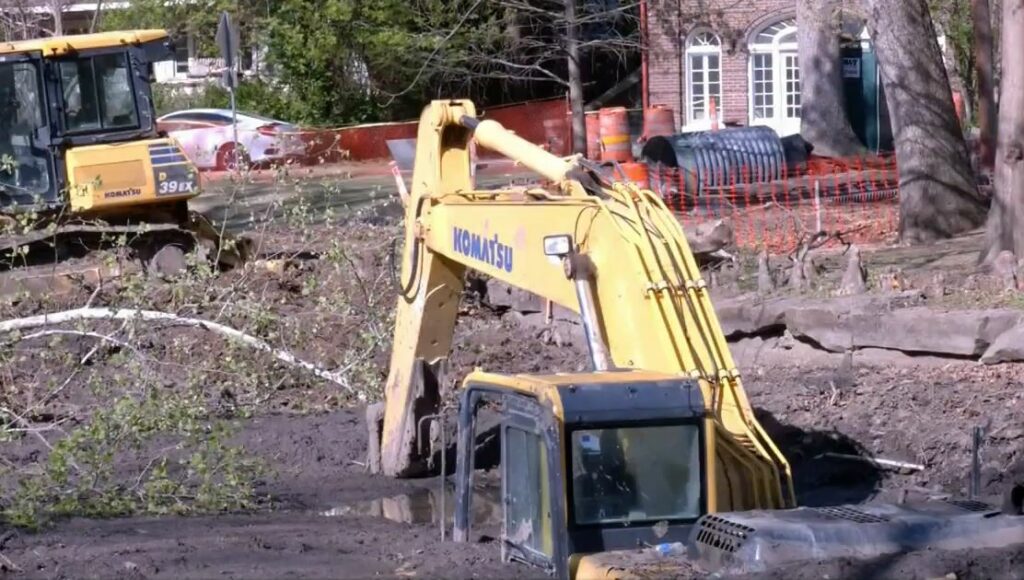 Once completed, the pond work should help improve water conditions and sustain aquatic life.
Even with this snafu, there will be no extra cost to taxpayers, according to the city.