Parana River dredging: Ambassadors tour Jan De Nul's giant TSHD
The United States Ambassador to Argentina, Marc Stanley, toured Jan De Nul's trailing suction hopper dredger (TSHD) Alfonso de Albuquerque recently. Karl Dhaene, Ambassador of the Kingdom of Belgium to Argentina, also attended the visit.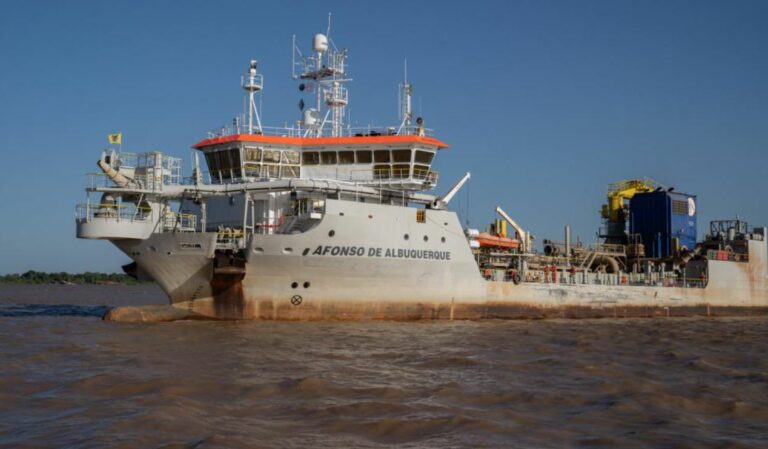 This massive dredger is currently operating on the Parana River, in the Province of Corrientes.
"What a great opportunity to learn first-hand about the important dredging work that makes the Parana River an effective and efficient way to transport goods in and out of the country," said Ambassador Stanley.
"I was impressed by the quality work that the Belgian company has been doing for several decades in Argentina and the region," added Ambassador Dhaene.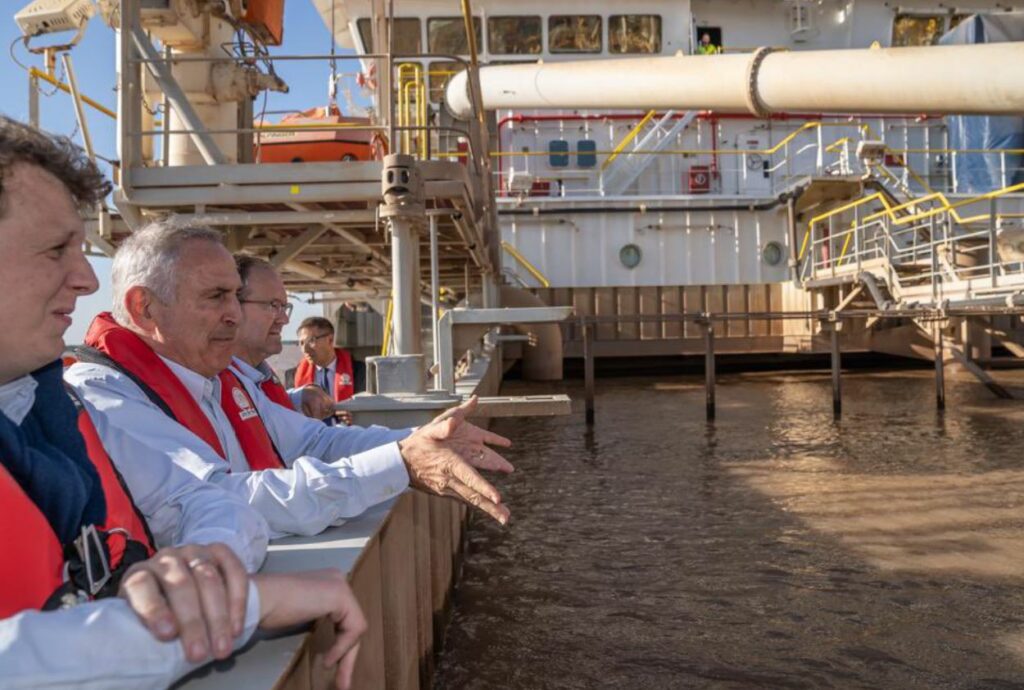 Approximately 80% of Argentina's agricultural exports move out of the country on the Parana.
Also, Argentina is the world's top exporter of processed soy, the second largest producer of corn and a major exporter of wheat and barley.
The depth of the Parana is a competitive advantage for the country's exporters, allowing access for larger vessels.