TSHD Brisbane ready for the Weipa dredging works
North Queensland Bulk Ports Corporation (NQBP) has just announced that in the next few days, annual maintenance dredging will begin at the Port of Weipa and Rio Tinto Weipa Amrun.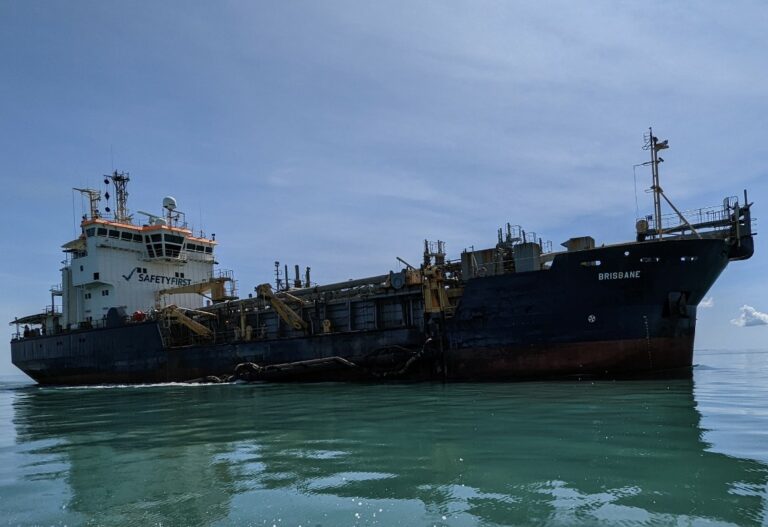 Over the next seven weeks, the hopper dredge Brisbane will be working in Weipa, the largest town on the Cape York Peninsula.
"Maintenance dredging works are an integral part of port operations," said NQBP Acting Chief Executive Officer Belinda Kenny. "Regular maintenance dredging ensures efficient, navigable shipping depths for our port users. It's undertaken by port authorities around the world and is critical for maintaining port infrastructure."
The dredging will be conducted in line with all approvals and permits, including a range of strict environmental conditions. Environmental monitoring and management measures will also be implemented throughout the campaign to minimise the risk of any potential impacts on the marine environment.
NQBP has managed the annual maintenance dredging program at the Port of Weipa for more than 35 years.