HID chain bucket dredger busy at Yahekou Reservoir
The first large-scale chain bucket dredger – manufactured by HID Dredgers in China – has officially started operation at the Yahekou Reservoir.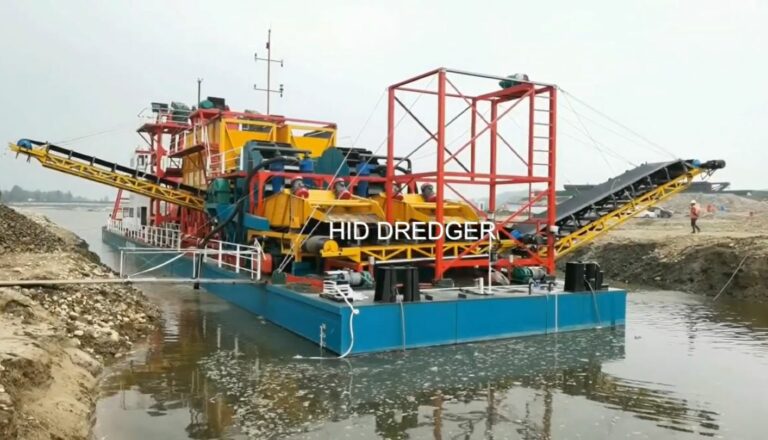 The large chain bucket dredging vessel has a total length of 59 meters, a width of 8.9 meters, a depth of 2.2 meters, a maximum dredging depth of 15 meters, a total installed power of 668kw, handling capacity is 850T/H.
This type of dredge vessel adopts a detachable design, with flexible operation, high efficiency, and the advantages of convenient transportation and installation, the company said.
At the same time, a fully automated production interface is reserved, which can be upgraded to achieve intelligent remote automatic control functions.