Jan De Nul reports highest turnover ever
Despite continuous uncertainty, Jan De Nul Group said that 2022 fulfilled their expectations.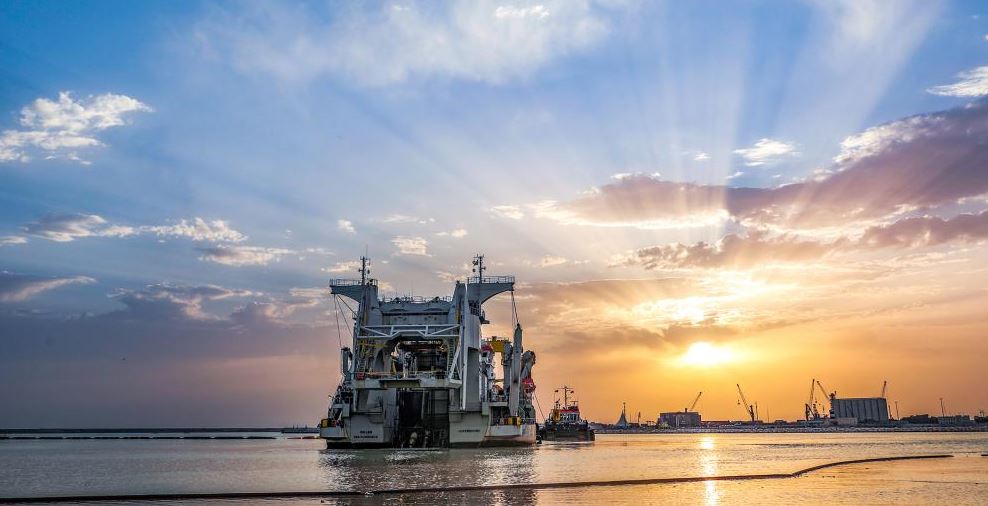 The company achieve strong results:
The turnover increased to 2.5 billion euro, their highest turnover ever. This enabled us to restore EBITDA to 18% on turnover or 440 million euro.
JDN translated its operational excellence into strong financial results. The Group booked a net profit of 108 million euro. Moreover, its balance sheet remained strong with a solvency of 63%, thanks to a complete profit reservation.
JDN successfully delivered two next-generation offshore installation vessels, Les Alizés and Voltaire. Both vessels are navigating to their first projects.
The order book, which stood at 4.6 billion euro at the end of 2021, grew to a whopping 6.45 billion euro at the end of 2022. A historic ground-breaking increase of 40%. The increased tender activities in the market and increasing number of orders continued unabated in 2023, resulting in a further increase of the order book up to 8.10 billion euro.
2022 will also remain earmarked in history as the year of the armed conflict in Ukraine, Jan De Nul said.
It was the onset of major global unrest with an immediate, devastating economic impact.
"Skyrocketing energy prices and galloping double-digit inflation had and still have an impact on the cost levels of our ongoing projects and tenders. The financial markets and especially the dollar/euro exchange rate showed a rollercoaster pattern chased by rising interest rates," said JDN.