Call for Abstracts for WEDA's Pacific Chapter Meeting
The Western Dredging Association has launched the call for abstracts for its 2023 WEDA Pacific Chapter Meeting.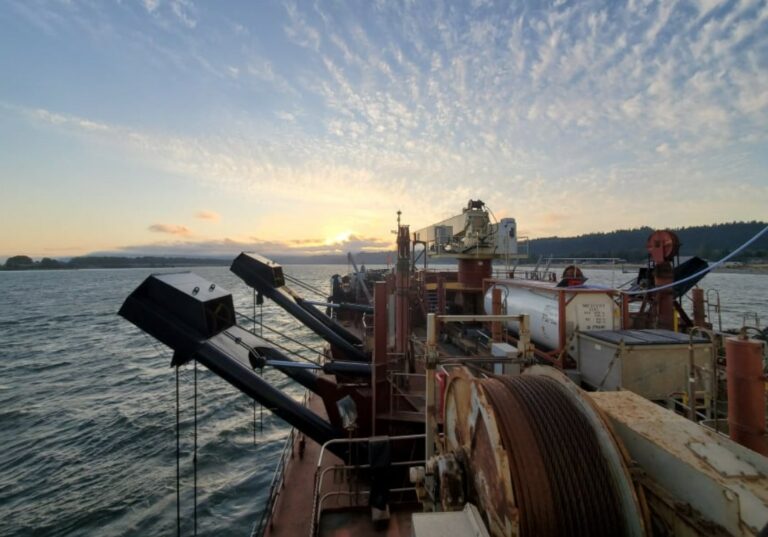 The meeting will be held across the bay from downtown San Diego, CA at the Loews Coronado Bay Resort from Wednesday, October 25h to 27h, 2023.
As in the previous years, the conference is aimed at encouraging dialog between the dredging contractor, regulatory, port operator, and consultant communities.
Presentations on all aspects of dredging and disposal, navigation structures, environmental restoration, and related topics specifically relevant to West Coast issues or projects will be presented during the show.
Tentative Agenda: (possibility to change)
Wednesday, WEDA will offer the Dredging 201 Short Course from 8 a.m. to noon in the Pavilion with the official Program Registration opening between 11:30 and 12:30 p.m. in the hotel lobby. Dredging 201 will be followed by a closed Ports Meeting and an open USACE/Industry Partnering Session from 12:30 to 1:30 p.m. before opening remarks by USACE that will kick off the 2024/25 USACE Federal Dredging Program presentation from 1:45 to 3:15 p.m., Safety Presentations from 3:15 to 4:15 p.m., a Women of WEDA Special Networking Event from 4:30 – 6:00 p.m., and WEDA signature Hosted Ice Breaker Social and Poster Session from 6:00 to 9:00 p.m.
Thursday's agenda will consist of technical presentations featuring Navigation and Regional Dredging Projects in the morning, followed by a luncheon program with a keynote speaker. The afternoon will resume with Remediation Dredging Projects followed by a Flagship Cruise on San Diego Bay.
Friday will continue with presentations on Regulatory Updates, Dredging Technology, and Beneficial Reuse Projects in the morning, conclude with Pacific Chapter business in the early afternoon.
For all up-to-date information for the 2023 WEDA Pacific Fall Conference, please visit the Pacific Chapter website.