Daytime dredging operations continue at Rudee Inlet
Due to excessive buildup of material in the sand trap, daytime dredging of the Rudee Inlet channel and sand trap will be extended until June 11 – weather permitting, Virginia Beach City Government said.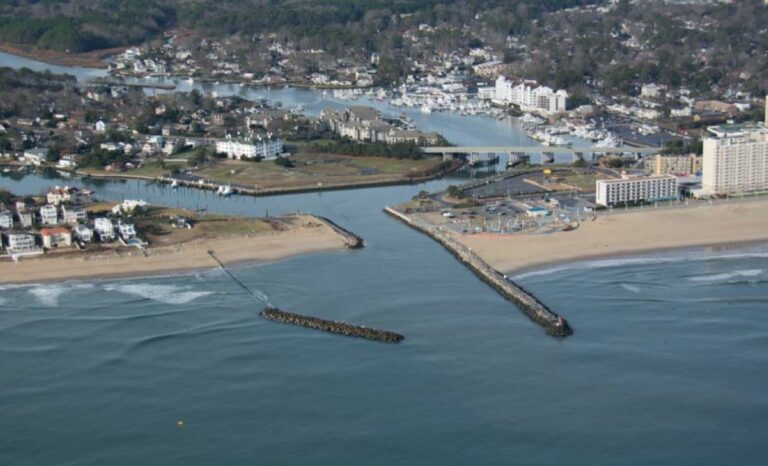 The sand will be pumped onto the resort beach at 3rd Street, and the area where the material is being discharged will be cordoned off for safety purposes.
"Dredging operations are normally conducted during the night-time hours after Memorial Day weekend, from 6 p.m. until 8 a.m., and continue that schedule until after Labor Day weekend," Virginia Beach City Government said.
Dredging the sand trap will keep the material from migrating into the channel and prevent shoaling conditions.
Also, the works will ensure water depths are maintained at a safe level for vessels traveling in and out of the Rudee Inlet waterway.