Manadhoo Harbor development moves forward
Maldives Transport and Contracting Company (MTCC) has just released the latest update on the N. Manadhoo Harbor Channel Dredging and Breakwater Construction Project.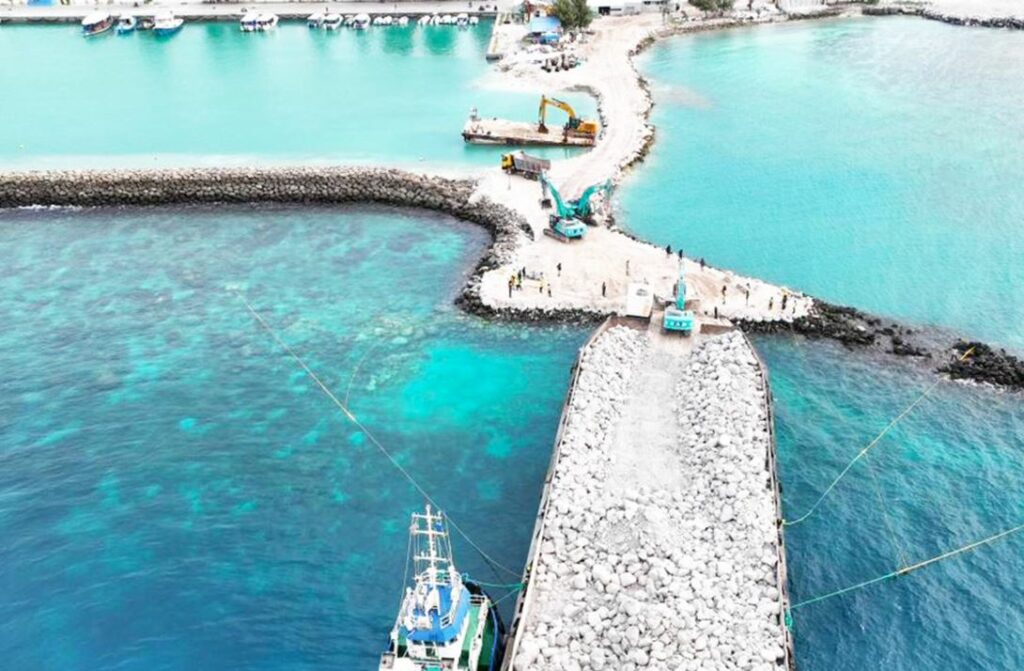 MTCC said in the announcement that the Manadhoo development operations are well underway.
According to MTCC, the third shipment of rock boulders required for the project has been shifted to the site.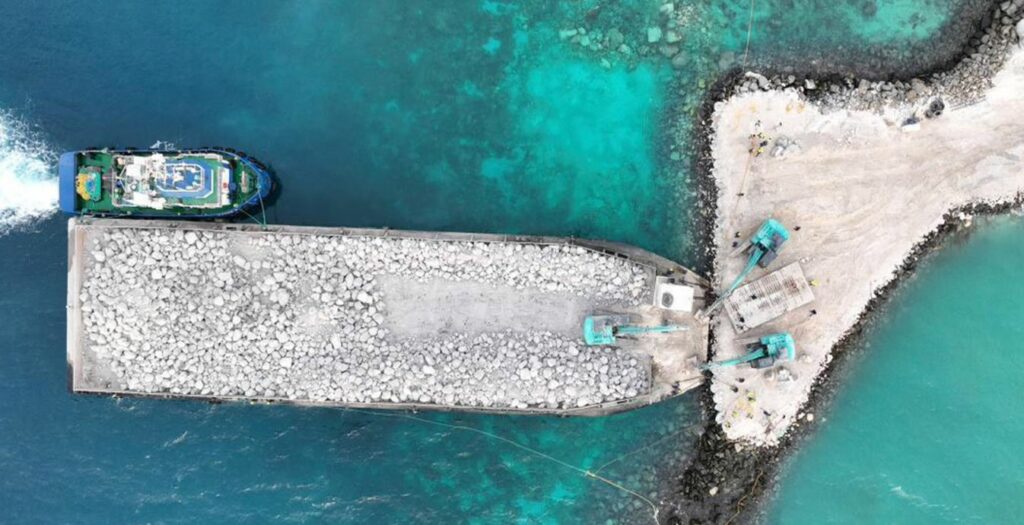 Scope of works for the project will include:
dredging and excavation operations of 29,038cbm;
construction of a 195m breakwater;
a concrete bridge, a ramp and installation of navigational aids.
The value of the project is MVR 30.3 million.