Jan De Nul: A new connection between Africa and Europe – Nador
The Nador West Med complex in Morocco is currently being built completely from scratch and will consist of a deep-water port and an integrated industrial port platform with free trade zone.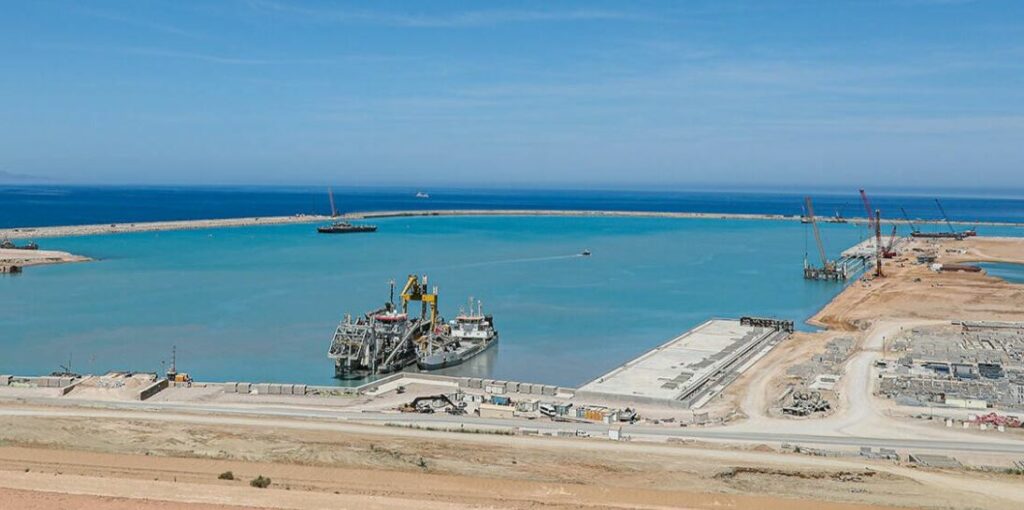 Also, the deep-water port will have the necessary infrastructure to develop an energy pool, tranship containers and process bulk products.
The free trade zone, in turn, is intended to attract and accommodate investors and international companies.
To build Nador's Port, thorough dredging is needed.
Since 2016, Jan De Nul's cutter suction dredgers have already moved more than 39.4 million m³ of soil to build two breakwaters, two container terminals, bulk and a diverse terminal. Enough ground to fill the Wembley Stadium almost ten times.
"We are working closely with Turkey's STFA Group and Morocco's SGTM for this assignment. They are both taking on the civil construction activities." Jan De Nul said.
"The planning of the dredging works runs parallel to the various construction phases of the port."
"So, a diverse and large fleet went to work on the project for this purpose."
The cutter suction dredgers dredge away the material on the seabed, and the split hopper barges collect the dredged material and discharge it at sea.
At the end of the works, a trailing suction hopper dredger will come in to clean the seabed.