Wabasha to manage the Corps' dredged river sand
The U.S. Army Corps of Engineers, St. Paul District and the City of Wabasha (MN) are about to sign a historic river sand management document.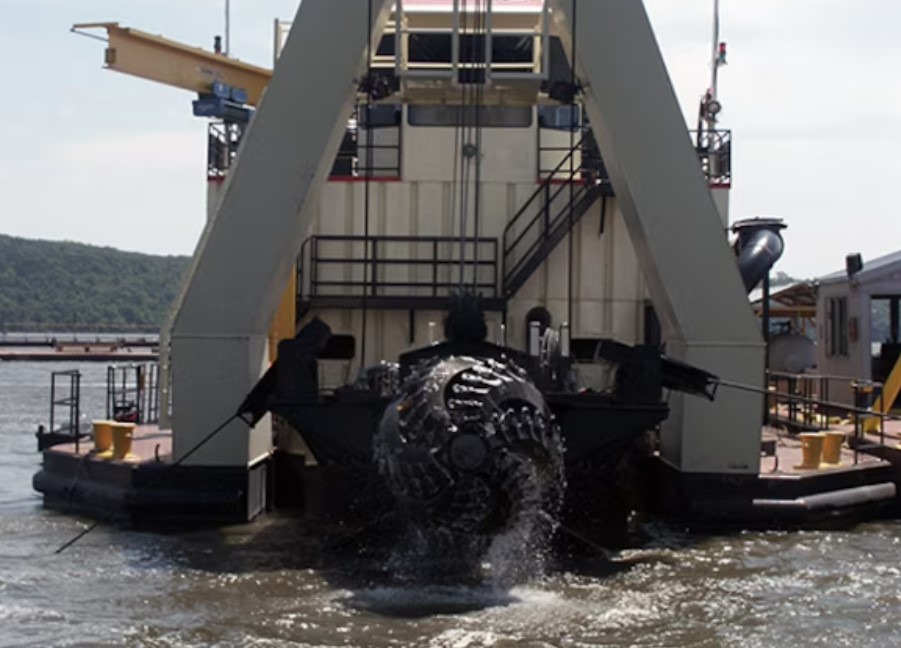 The signing ceremony is set for 5:30 p.m., at the National Eagle Center Amphitheater, 50 Pembroke Ave. S. in Wabasha.
According to USACE, this document will allow the city to manage the Corps of Engineers' dredged river sand within the Mississippi River Lower Pool 4 area.
With the pact, known as a Water Resources Development Act Section 217 agreement, the Corps will be able to pay the city a tipping fee to help manage river sand removed from the navigational channel during Corps dredging operations.
USACE removes nearly 250,000 cubic yards of sand from this area every year or roughly 25 percent of the district's annual dredging requirements.
The agreement is years in the making and the first of its kind for inland waters within the United States. Following the initial release of the Corps' draft dredging plan in 2017, USACE realized that the greater Wabasha area citizens were passionate about their community and had many ideas about the best uses for this sand. With this agreement, the city now has more control of where the sand goes and can develop more beneficial reuse opportunities.
"The agreement is a win-win-win solution," said Bob Edstrom, St. Paul District project manager. "The city of Wabasha gets more control on where to place the sand while we can now invest more of our energy on long-term planning efforts while also ensuring the navigation channel continues operating safely for the shipment of America's crops grown right here in the Upper Midwest."
While the agreement is nonbinding, USACE is optimistic that it will serve both the Corps and the city for years to come.