Boskalis, Canada and LNG: End of the Kitimat era
Boskalis has completed an important contribution to the realization of Canada's first large-scale LNG export terminal. The final module for the LNG facility was recently successfully delivered to the Port of Kitimat by its heavy transport vessel Forte.
For Boskalis this final transport marks the end of a major project in which they were able to contribute to enabling Canada to export its natural gas to all corners of the world.
"During the first years we deepened the access channel and the harbor basins to make the port of Kitimat accessible to vessels with a deeper draft and we removed and remediated large quantities of contaminated soil at the site of the terminal," said Boskalis.
"After completion of the dredging and soil remediation scope, our heavy transport vessels Forte and Transshelf made eleven trips between various yards in Southeast Asia and Kitimat."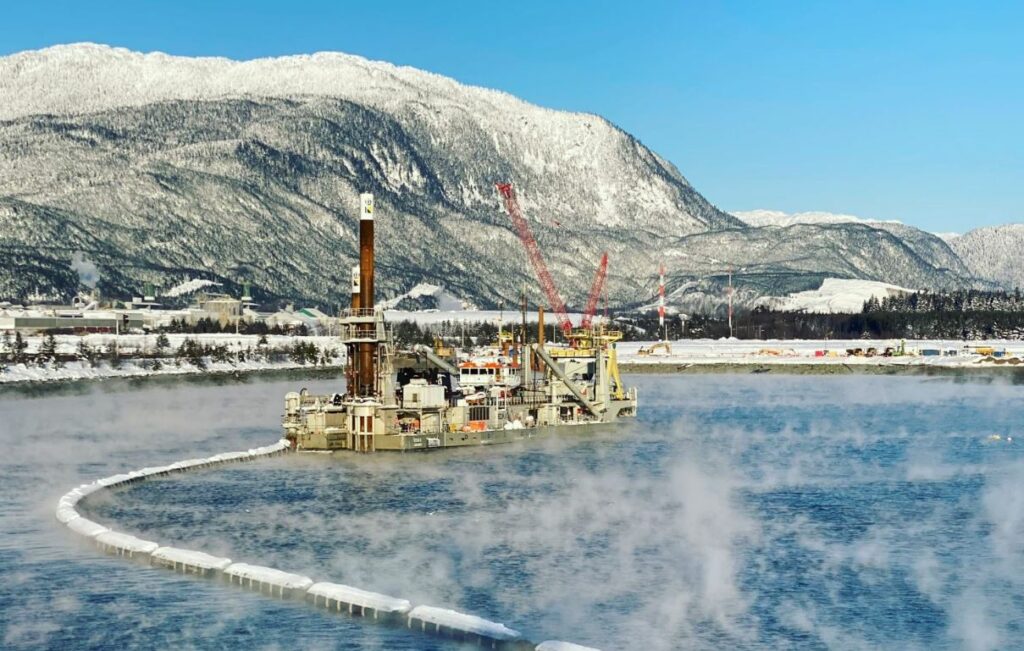 Since October 2021, they transported 32 modules needed for the LNG export terminal to Canada.