BREAKING NEWS: Dredging pays off already, colossal MSC Loreto docks in Jeddah
The Saudi Ports Authority (MAWANI) said that the largest container ship in the history of Saudi Arabian Ports arrived at Jeddah Islamic Port yesterday. The vessel, MSC Loreto, is affiliated with the Swiss shipping line "MSC".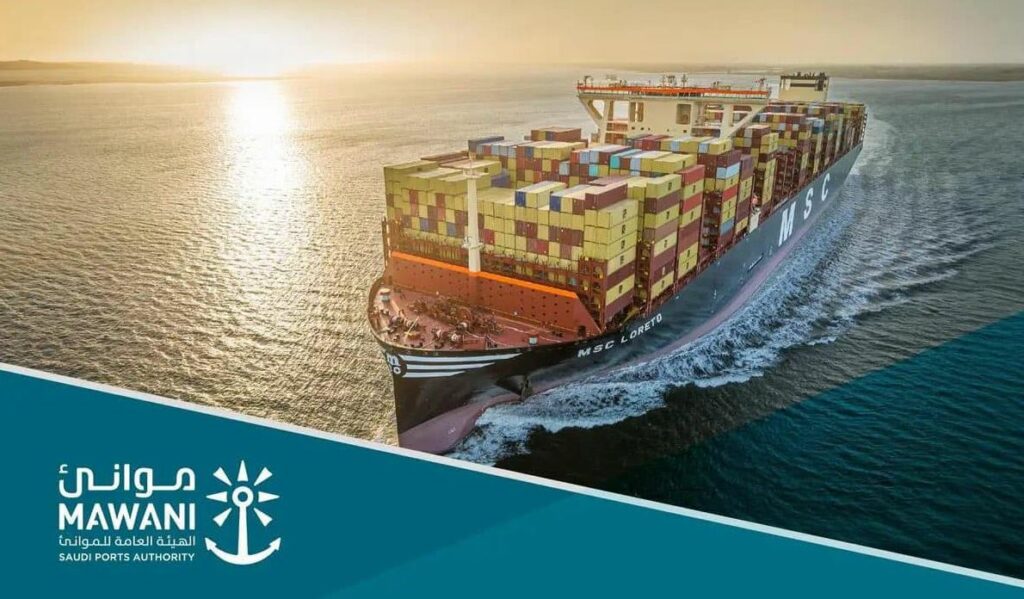 According to MAWANI, the container ship is 400m long, 61.3m wide, with a capacity of 24,346 standard containers, and a draft of 17 meters.
The vessel has a surface area of ​​about 24,000 square meters and it can reach a maximum speed of 22.5 knots. It is the largest container ship to dock not only in Jeddah but also at any Saudi ports.
"This arrival of the MSC Loreto at Jeddah Islamic Port enhances its competitive advantage, and confirms the development of the port's infrastructure, which qualifies it to receive the giant container ship," said MAWANI.
As part of the development process, the port witnessed the deepening of the approach channels, turning basins, waterways, and the southern terminal basin, in addition to the continuous expansion operations and commercial outsourcing contracts, which contributed to raising the operational efficiency of the port's container stations.
The port development operations also included increasing the capacity of container stations by more than 70% to reach over 13 million containers by 2030.