EXCLUSIVE: TSHD Elbe returns to Montserrat
The trailing suction hopper dredger (TSHD) Elbe is scheduled to return to Montserrat today – to continue the dredging works of the Little Bay Harbor.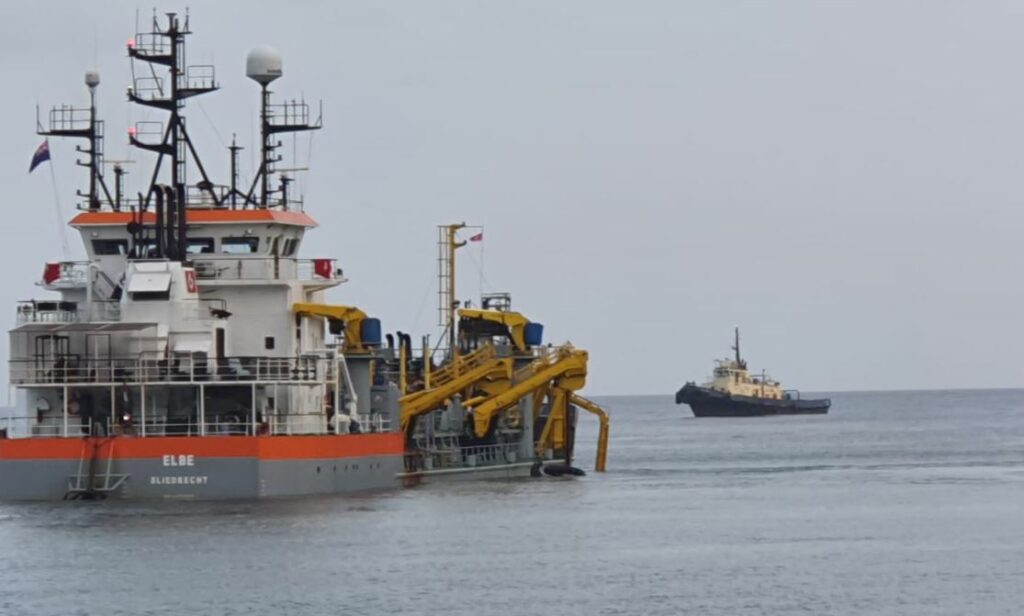 Upon the arrival, the dredger will immediately re-commence works on the Montserrat Port Development Project.
Also, a long reach excavator arrived in the area on the Wednesday, August 2nd, 2023 to assist with the dredging operations.
As its name states, it is an excavator with an extra-long boom/reach which would allow the equipment to reach greater depths than the excavators seen on the island. 
According to the Government of Montserrat, this equipment is part of the strategy geared towards the efficient removal of dredge material and achieving the designed depths of the waterway.