Guyana's NDIA acquires new dredge
Last weekend (August 19, 2023) Guyana's Agriculture Minister Zulfikar Mustapha commissioned a new dredge at Little Diamond on the East Bank of Demerara.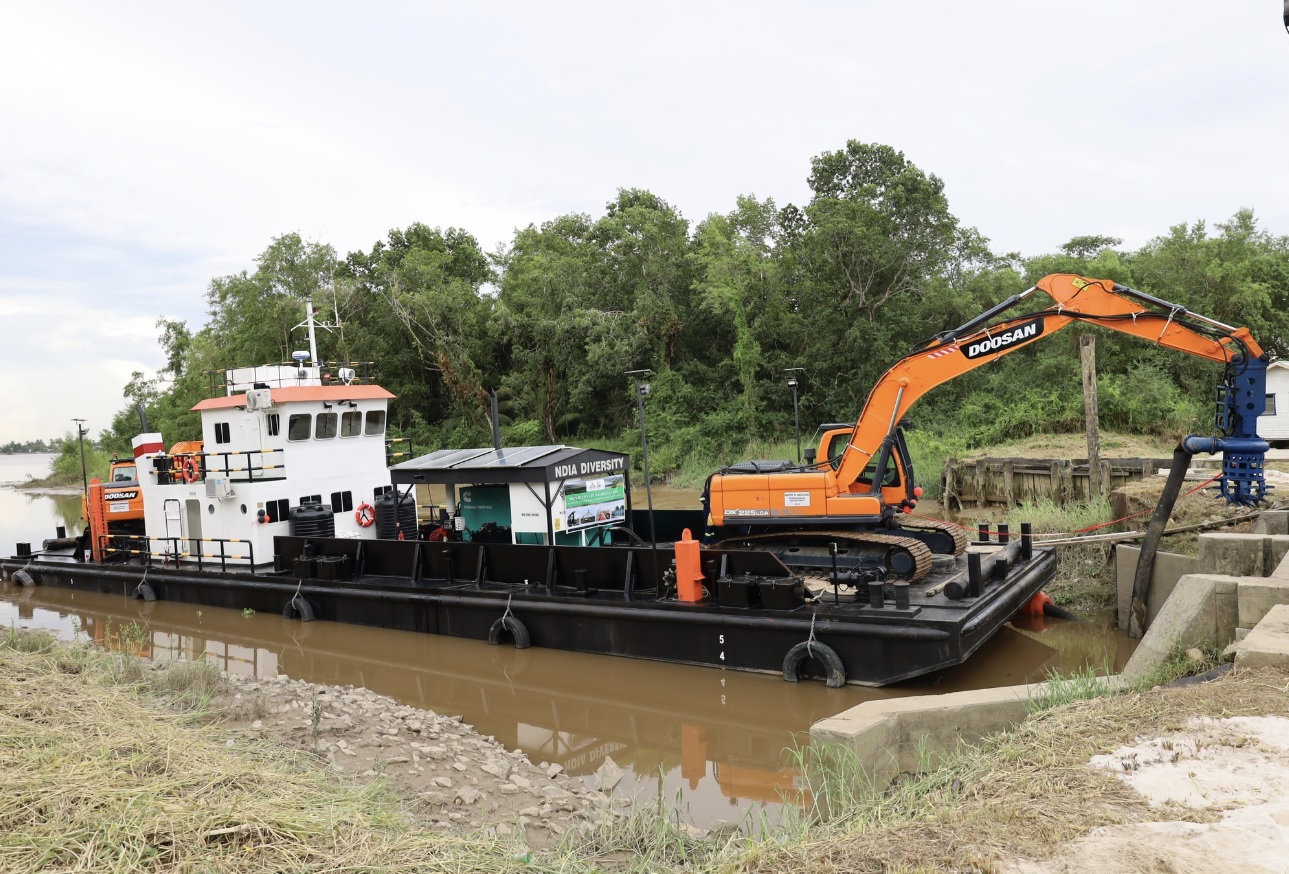 The new cutter head dredge, a first of its kind for the ministry, was procured by the National Drainage and Irrigation Authority (NDIA) and will be used to desilt outfall channels and improve drainage systems across the country.
According to the Minister, the newly commissioned piece of equipment was a testament to the government's commitment to delivering quality services through state-of-the-art equipment to residents and farmers across the country.
The new dredge is outfitted with a global positioning system (GPS), life-saving and fire-protection equipment, propulsion and steering systems, and operating equipment which includes two excavators, a cutter head and engine, a generator, and living quarters for nine operators.