Work on new offshore breakwater in Millport Bay about to begin
Works to construct a new offshore breakwater in Millport Bay as part of Millport Flood Protection Scheme are planned from Monday, 11th September, until March 2024.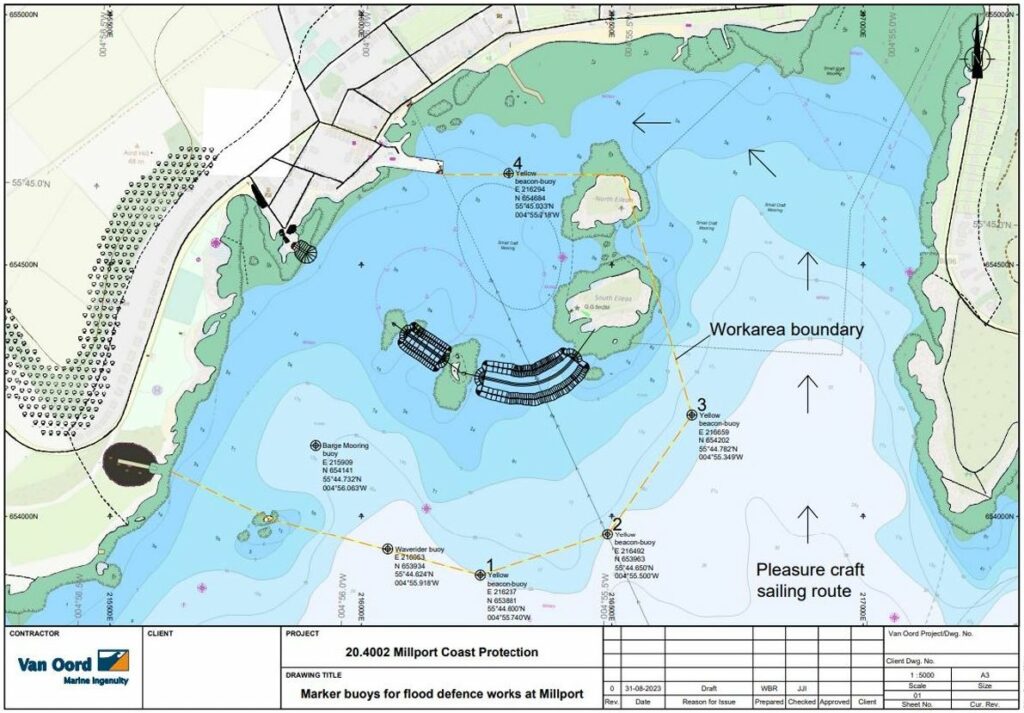 The breakwater will be constructed between the small rock islands of The Leug, The Spoig and The Eileans as illustrated.
According to Cumbrae Coastguard Rescue Team, materials will be transported to site from Hunterston Terminal by tug and barge, and a temporary barge mooring buoy will be established for the duration of the works.
The breakwater is set to be constructed using the following vessels which may be restricted in their ability to manoeuvre during operational periods:
Abeko Server 1 (Dipper Dredger),
Puffin Island (Support Vessel),
Afon Alaw (Rock Barge Transport) and
CRC Lodestar (Survey / Crew Change Vessel).
"A wave monitoring buoy and 4x temporary marker buoys will also be established to mark the work area boundary and mariners are requested to remain outside this area," Cumbrae Coastguard Rescue Team said.