Rohde Nielsen to kick off second Tweed River campaign
This week, Rohde Nielsen's hopper dredger 'Trud R' will continue maintenance dredging and near-shore nourishment project in Tweed River, Australia.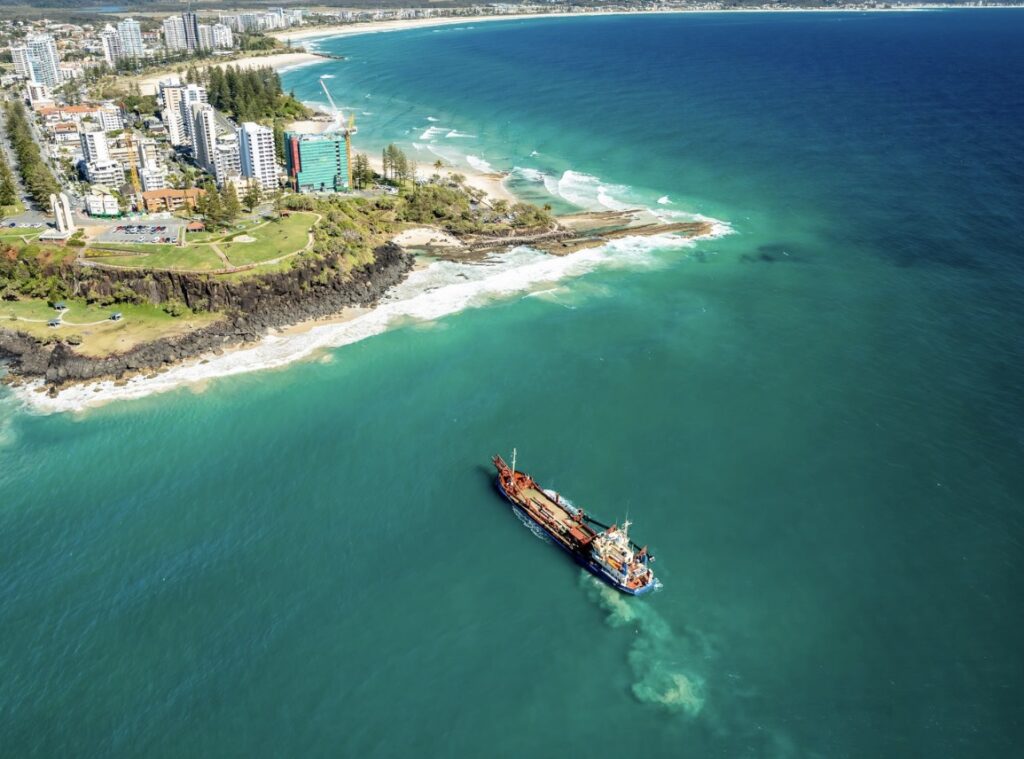 The project, consisting of two phases, was launched in early May 2023. Since then, 199,764m3 of sand has been dredged from the Tweed River entrance and placed at Bilinga (40,898m3), Snapper Rocks (59,722m3), Duranbah (68,061m3) and Fingal (31,084m3).
The first campaign was completed by the dredge vessel 'Modi R' which will now be replaced by its sister vessel 'Trud R'.
Officials are planning to begin the second phase of works in mid-September 2023. This includes dredging and placing the remaining volume of approximately 60,000m3 of sand on to the shoreline.