GPM Marine dredging Swansea Channel
GPM Marine & HWB have finally begun pumping sand from the Swansea Channel ahead of the summer boating season.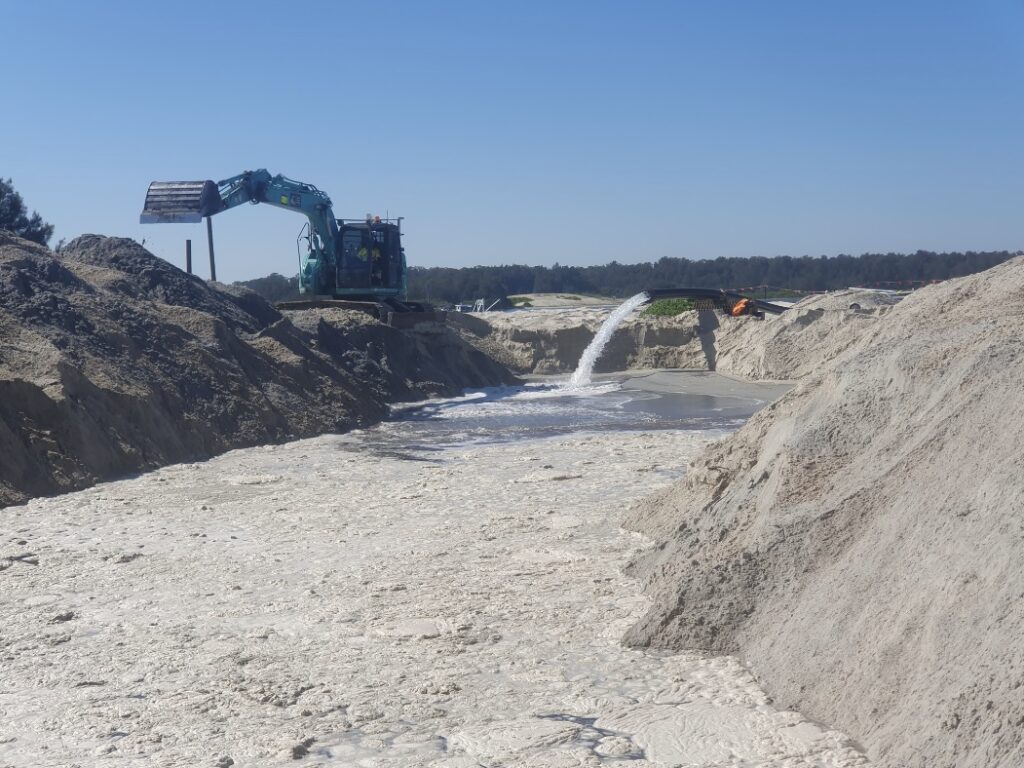 According to GPM Marine, all dredged materials are being pumped into a bund in Swansea, where GPM & HWB operators are using excavators to remove sand & let the water drain back into the channel
The dredging scheme includes removal of up to 30,000 cubic metres of sand from the Swansea Channel bed via two dredging campaigns to create a safe, navigable 30-metre wide channel for boats.
Dredging will occur in the Main Channel of Swansea Channel east of Elizabeth Island. Transport for NSW and the contractors aim to get the first round of dredging work done by the end of November prior to boating summer season.