Dredge Potter working near Chester, Illinois (PHOTO)
The U.S. Army Corps of Engineers, St. Louis District Dredge Potter has two pipeline systems available depending on the requirements of the job.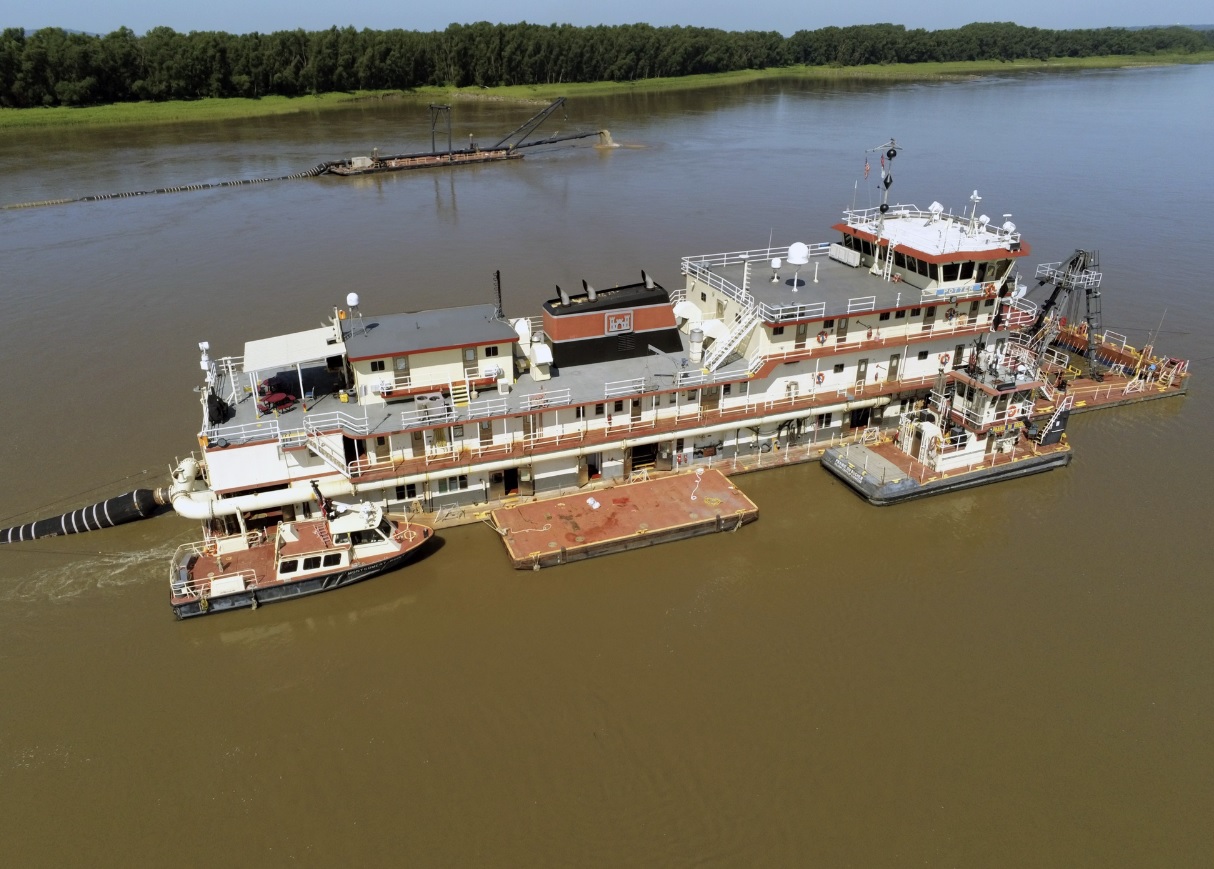 Here, it uses 2,400 foot of flexible, self-floating pipeline, as it works to maintain the 9-foot navigation channel on the Middle Mississippi River near Chester, Illinois, Aug. 18, 2023.
This pipeline provides for fixed point placement that allows the dredged material to be used for ephemeral island creation, or other beneficial use.
The other pipeline system is 832 feet of steel pipeline supported on pontoons, which allows for the dredged material to be sidecast outside of the navigation channel.
Built in 1932 during the Great Depression, the Dredge Potter is the Corps' oldest dredge and was originally launched as a steam-powered vessel.
Today's Potter is a "dustpan dredge" named after Brigadier General Charles Lewis Potter who was St. Louis District commander from 1910 to 1912, and President of the Mississippi River Commission from 1920 to 1928.