GLDD bags $18.6 million Saint Marys dredging deal
Great Lakes Dredge & Dock Company (GLDD), from Houston, Texas, has won an $18.6 million firm-fixed-price contract for a maintenance dredging project in Georgia.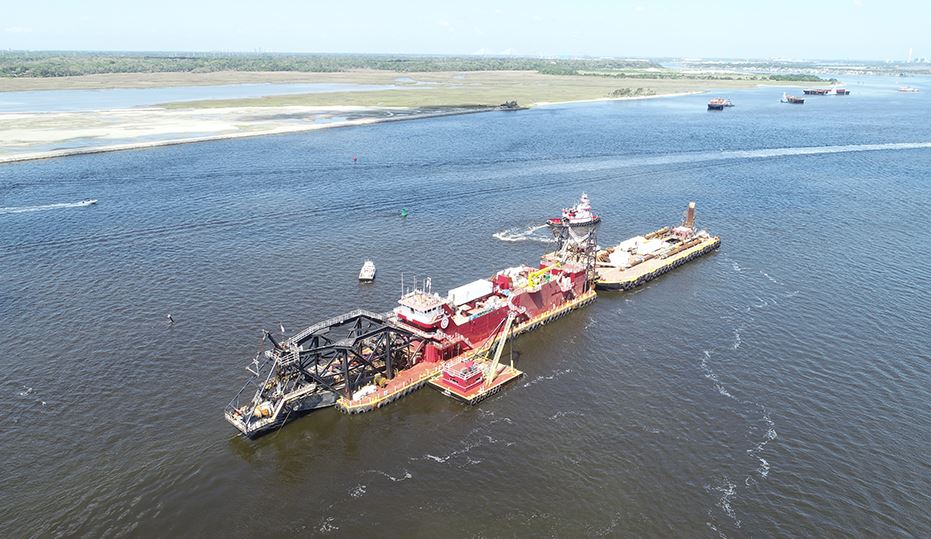 Bids were solicited via the internet with two received, reports the U.S. Department of Defense (DoD).
Work will be performed in Saint Marys, Georgia, with an estimated completion date of June 28, 2024.
The U.S. Army Corps of Engineers, Jacksonville District, is the contracting activity.
Located in northeast Nassau County, St. Marys Entrance forms the border between Florida and Georgia. The entrance is an altered, natural inlet connecting the St. Marys River, Amelia River, and Cumberland Sound with the Atlantic Ocean.
The entrance channel and associated structures are maintained by the U.S. Army Corps of Engineers, funded in part by U.S. Department of the Navy.
Maintenance dredging generally occurs on an annual basis with placement of suitable material on the adjacent beaches or a nearshore disposal area. Non beach quality material is disposed of offshore.