Dredging at Port of Rio de Janeiro already pays off
The first section of the expansion and modernization works at Gamboa Pier in the Port of Rio de Janeiro is now complete.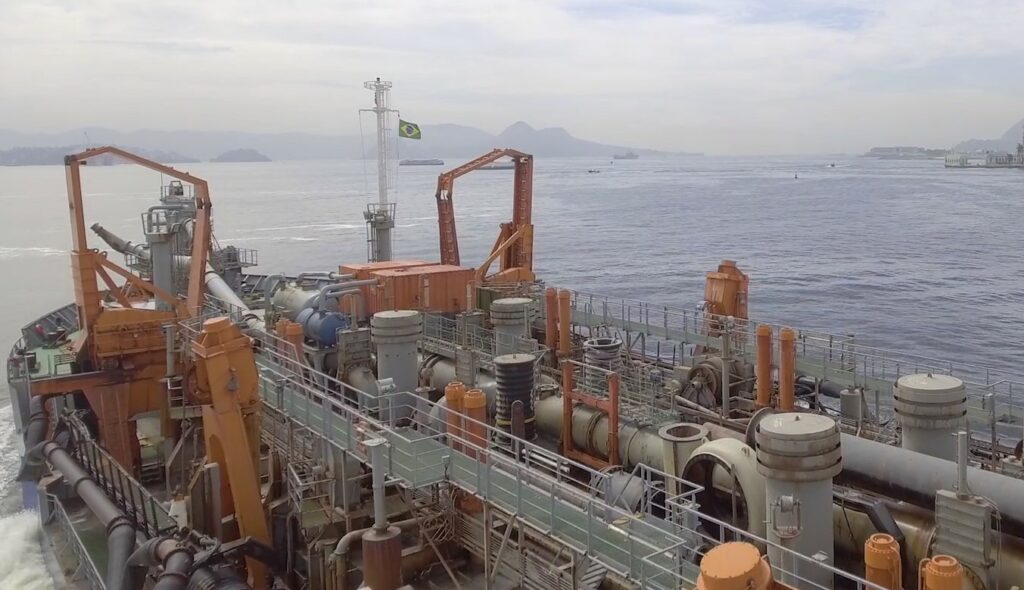 The section was inaugurated with the docking of the BBC Plata vessel last week, said Segs – Portal Nacional de Seguros.
The BBC Plata, with a length of 138 meters, arrived at the Port of Rio de Janeiro with a draught of 6.5 meters and will leave with a draught of 8.1 meters after loading.
Gamboa Pier, inaugurated in 1910, is one of the oldest areas in the Port of Rio de Janeiro.
The structural works, with an investment of R$120 million, began last year with the dredging works, enabling larger vessels to operate in the area.
According to information from the PortosRio Engineering department, the project covers a total length of 600 meters of the pier, of which 200 meters have now been released, while 290 have already been completed.
The completion of all works is scheduled for the first half of 2024.