Keeping Gdynia competitive by Jan De Nul
In northern Poland on the Baltic Sea lies Gdynia. Historically a small fishing village, but things changed in the 1920s when the Polish government ordered the construction of a port in the area.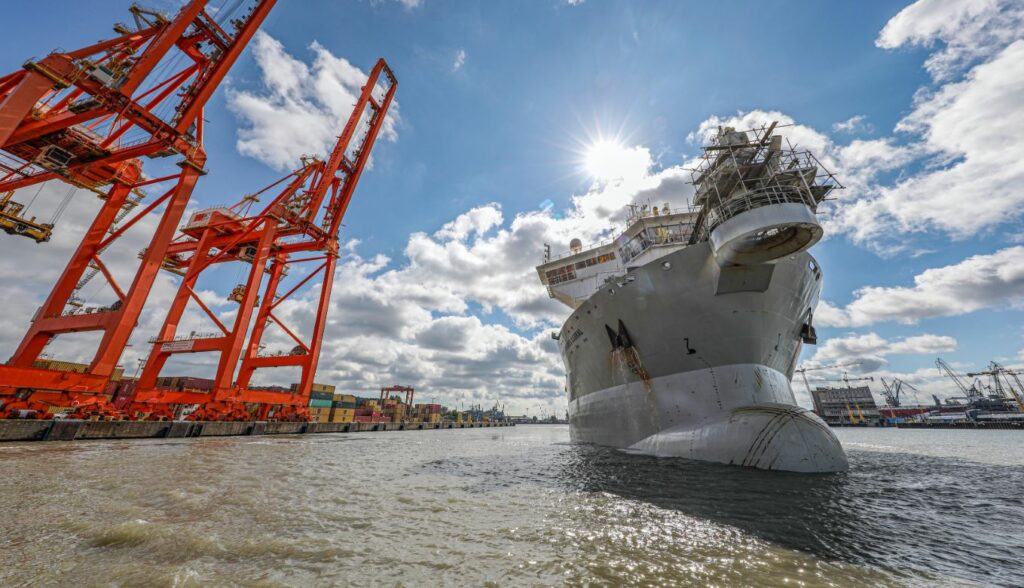 The Port of Gdynia soon grew into a universal seaport, and the city around it into one of Poland's largest port cities.
In 2022, Gdynia's port authority, ZMPG, commissioned Jan De Nul Group to deepen certain port areas, from 13 metres to 16 metres. These works should make the port accessible to larger container ships and bulk carriers.
Since then, Jan De Nul Group has been working in Gdynia to deepen certain port areas. Thanks to this, the port remains accessible to even the largest ships sailing the Baltic Sea, keeping Gdynia competitive with neighbouring ports such as Gdansk, and foreign ones, said JDN.
"To carry out this project, we deployed a diverse Jan De Nul fleet," said the company.
Trailing suction hopper dredgers Charles Darwin and Pedro Álvares Cabral, backhoe dredger Vitruvius, split hopper Magellano, and water injection dredger Cosette all contributed to the realisation of the full project scope.
For Cosette, the dredging works in Gdynia were its maiden project.
Thanks to its compact size, the vessel can dredge in zones close to the quay walls and in more difficult to reach areas. It thus perfectly complements the work of the larger dredgers active on this project.
JDN started the works in the port of Gdynia in mid-2022 and foresee to complete them in 16 months time, by the end of 2023.