Two More Speakers Confirmed for Dredging Today Conference
Dredging Today Conference (DTC) proudly confirms two more high-profile speakers that will share their insights and personal experiences at our event, Dick Konijn, Owner – CEO of ID Consultancy BV and Commerijn Plomp, World Bank and IFC private sector liaison officer for the Netherlands.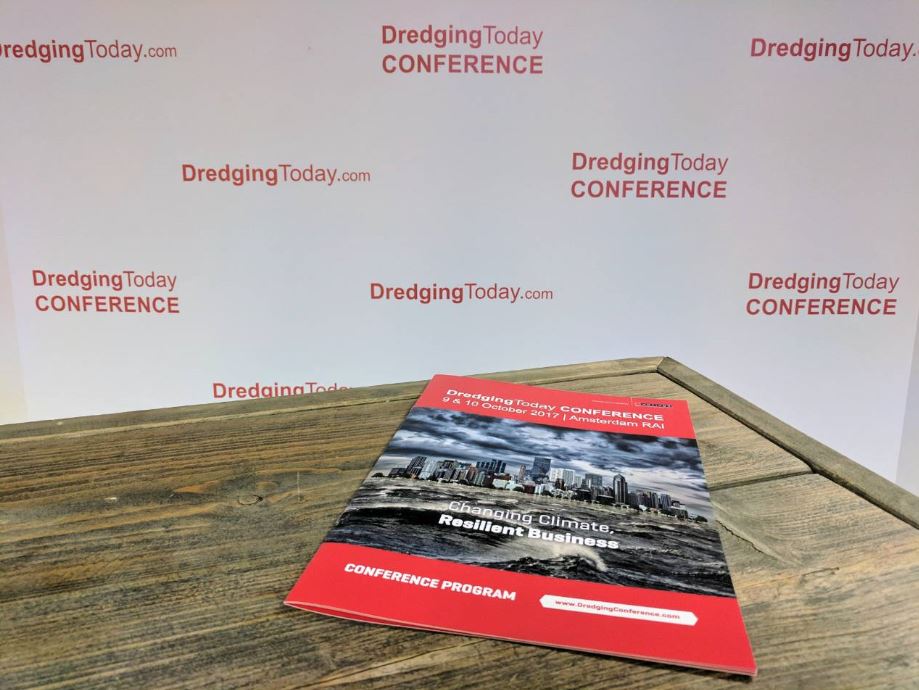 DTC – set to take place on 9 and 10 October 2017 at Amsterdam RAI – will offer a forward-looking agenda for the industry addressing economic, social and environmental challenges and the capabilities of the dredging industry to tackle these.
The two speakers will take part during the second day of the conference Tuesday, October 10th. At the Thematic session "Solutions and funding for climate change adaptation" they will address how the dredging community and dredging industry can respond to climate change.
The emphasis in this session will be on what international financial institutions, in particular multilateral and regional development banks, are doing in support of climate change adaptation and how industry and national governments can become involved in adaptation action programs.
The speakers list for Tuesday, October 10th:
Louis Strydom, Business Development Manager – Project Development at FMO – Dutch Development Bank;
Dick Konijn, Owner – CEO, ID Consultancy BV;
Ine Moulaert, Senior Engineer Marine Environmental Department, Jan De Nul and Member PIANC Working Group on Climate Change Adaptation;
Commerijn Plomp, World Bank and IFC private sector liaison officer for the Netherlands, Team International Organisations, Netherlands Enterprise Agency.
DredgingToday Conference: Changing Climate, Resilient Business
The world in which the dredging industry operates, is changing. Climate change, global trade developments and shifts in the world's energy mix have significant impact on dredging. But where will the effects of climate change be felt most? And what public funds are available to pay for solutions that can protect vulnerable regions? We are also witnessing changes in client demands and with these in the role of dredging contractors. What business strategies do we see emerging and ultimately – what makes the dredging industry future proof?
---
Delegates attending the 1st Dredging Today Conference can expect a forward-looking agenda with attention for business rather than technology.