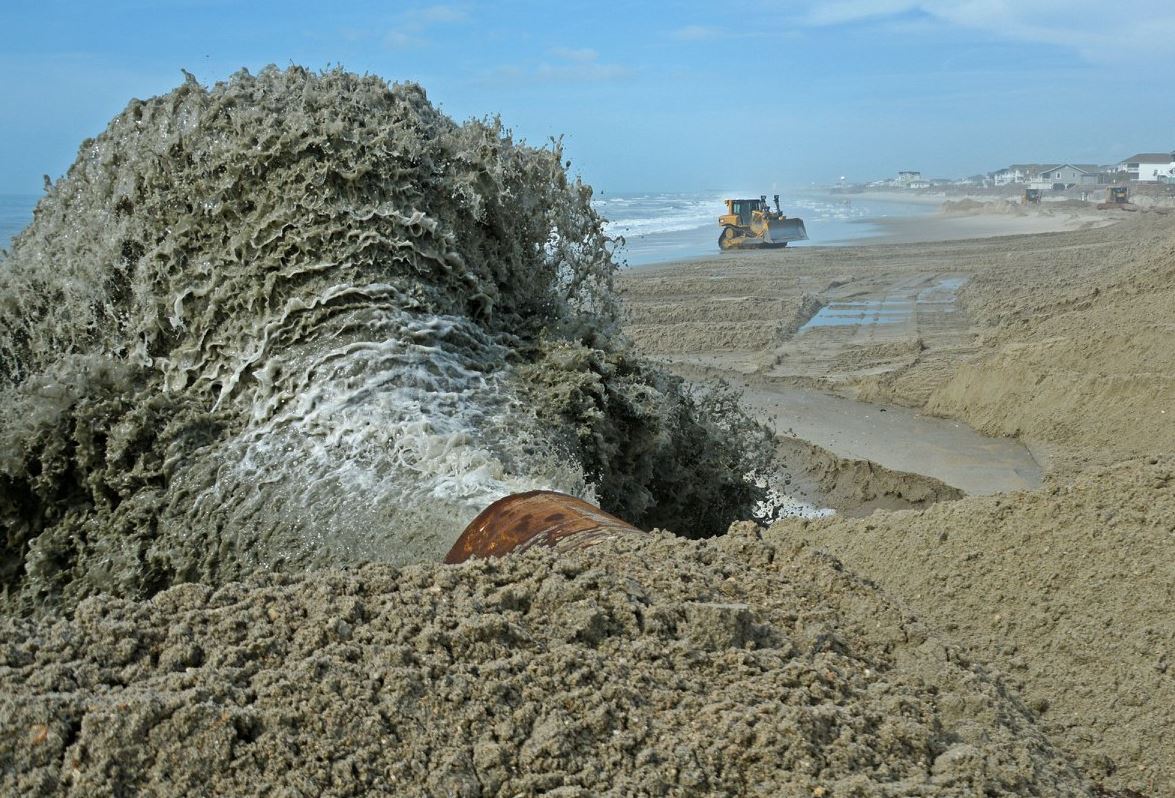 Work continues in Brunswick County on the Ocean Isle Coastal Storm Risk Management project, the U.S. Army Corps of Engineers' Wilmington District informs. 
Contractor Weeks Marine is expected to complete the project by mid-April, weather permitting.
Sea turtles come ashore between April and may on North Carolina beaches to lay eggs as well as various seabirds.
According to USACE, the work is expected to be wrapped up well before the environmental window that happens at the end of April.
One of the U.S. Army Corps of Engineers Environmental Operating Principles dictates that that USACE will "Proactively consider environmental consequences of all Corps activities and act accordingly."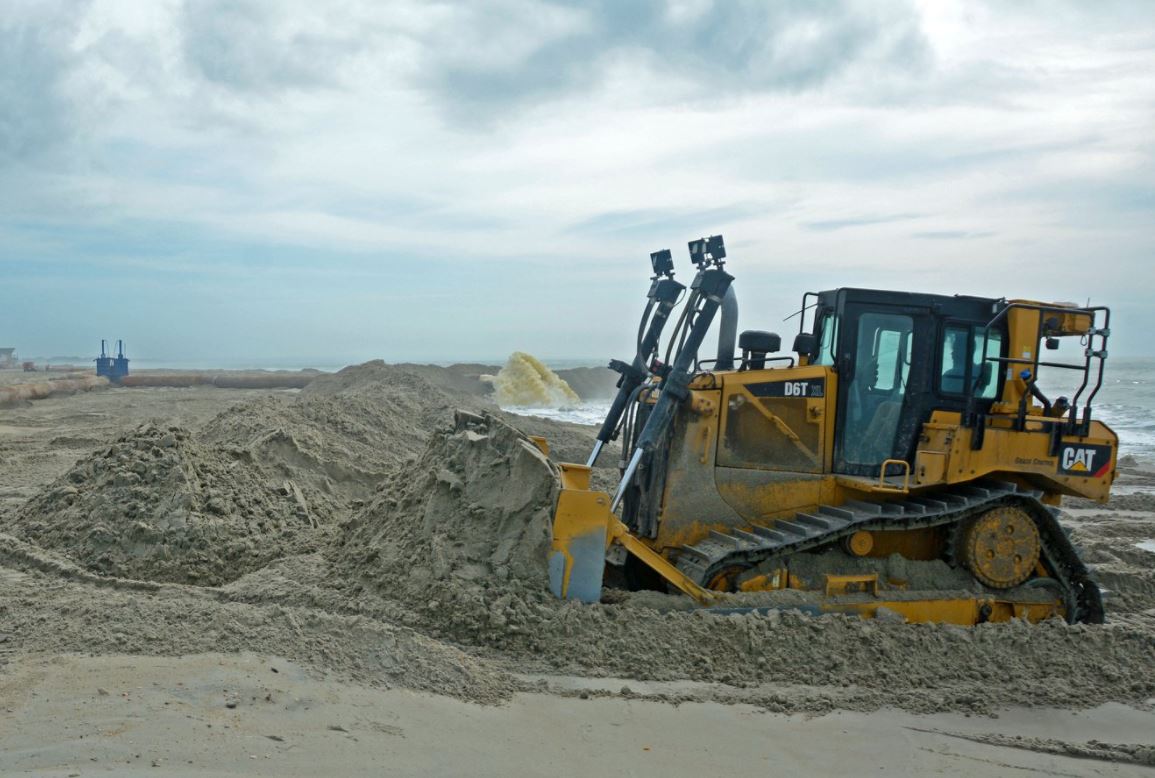 Photo: USACE photo by Hank Heusinkveld