Hopper Dredger Arzana Commissioned in Egypt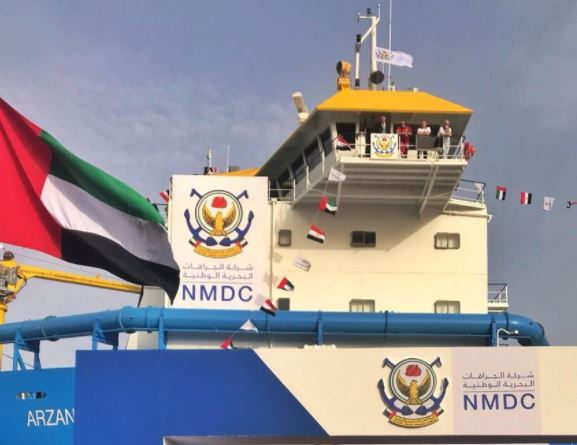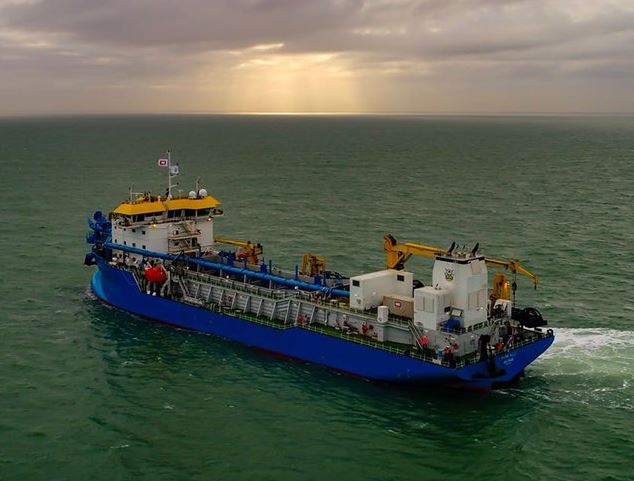 In the presence of Admiral Mohab Mamish H.E Mohammed Al Qamzi and the leaders of the Egyptian and UAE governments, National Marine Dredging Company (NMDC) has officially commissioned the 6,000m³ custom-built trailing suction hopper dredger (TSHD) Arzana.
According to NMDC, the ceremony was held on April 12th to inaugurate the Egyptian Emirates Marine Dredging Company (EEMDC) and the arrival of Arzana to start it's first project.
This state-of-the-art dredger was built at the Royal IHC's shipyard in Kinderdijk, the Netherlands.
As NMDC CEO Mr Eng. Yasser Zaghloul said, the vessel design is the result of the long-term business partnership between IHC and NMDC. "It is a tailor-made solution that combines shallow draft and a large dredging depth with high manoeuvrability."
The Arzana has also been specifically designed for operating in high temperatures. This project also includes a training package for NMDC's crew, as well as a full program of life-cycle support from IHC. This features condition-based monitoring, which will safeguard a long and sustainable operation for the Arzana.