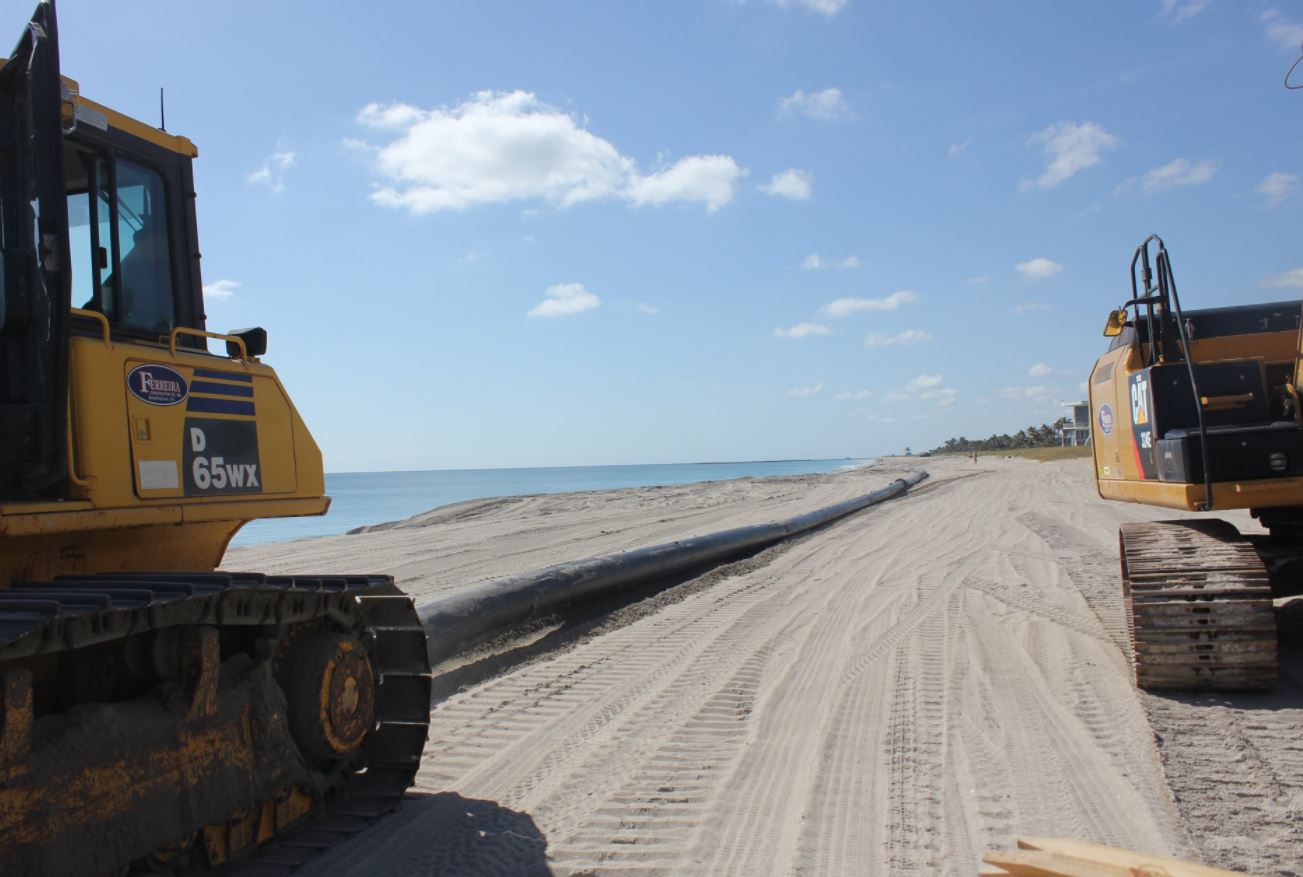 Martin County Beaches and Coastal Resources reports that the Bathtub Reef Beach/Sailfish Point renourishment has moved into the final phase of the project.
With over 140,000 cubic yards of sand placed onto the beach, the dredging operations have been successfully completed.
For the final phase of the renourishment project, construction crews are working to breakdown the dredge pipe and remove it from the coastline as well as clearing the impoundment basin of dredge pipe and the heavy machinery from the area.
Once all equipment has been removed from the beaches, surveyors will conduct a final survey and the beach will be tilled to lessen the compaction of the sand for the maintenance and conservation of sea turtle and shorebirds habitats.
"Bathtub Reef Beach remains an active construction site, therefore the beach remains closed at this time. Project managers expect all construction to be completed by the permitted dates and are eager to advise the public once the beach is cleared to reopen," the county said in this latest update.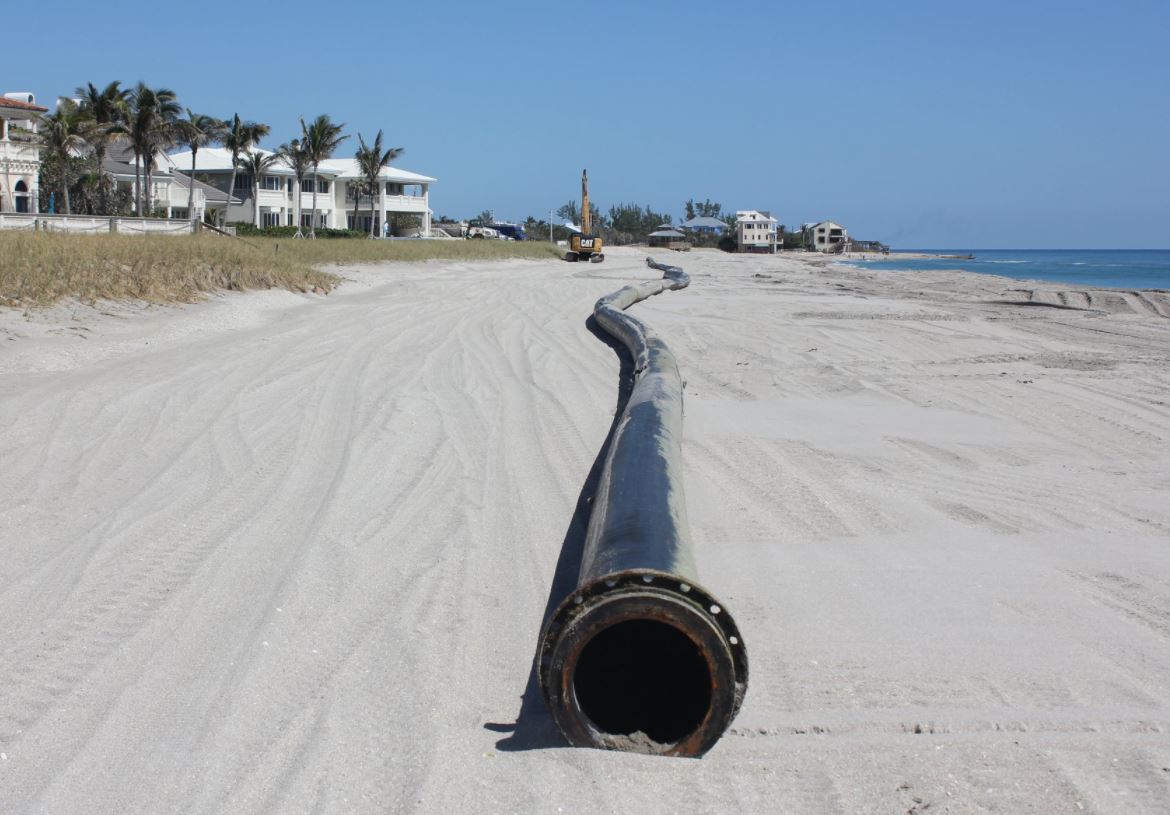 Photo: Image source: Martin County Beaches and Coastal Resources
Related news
List of related news articles