Royal IHC PHOTO: Front End of D11 21 De Julio on Its Way to Uruguay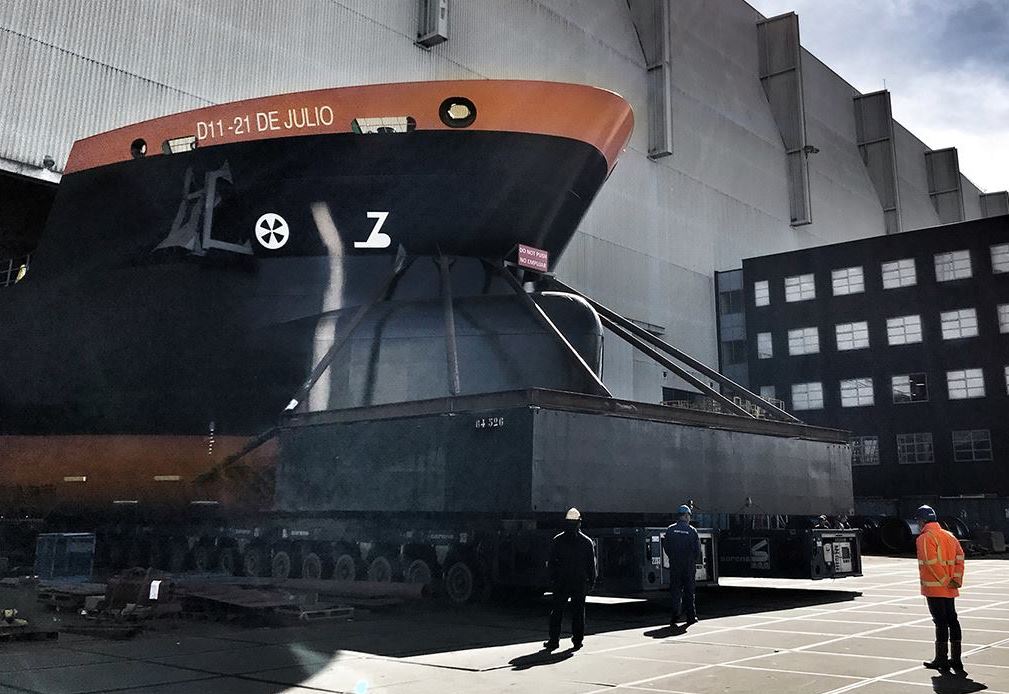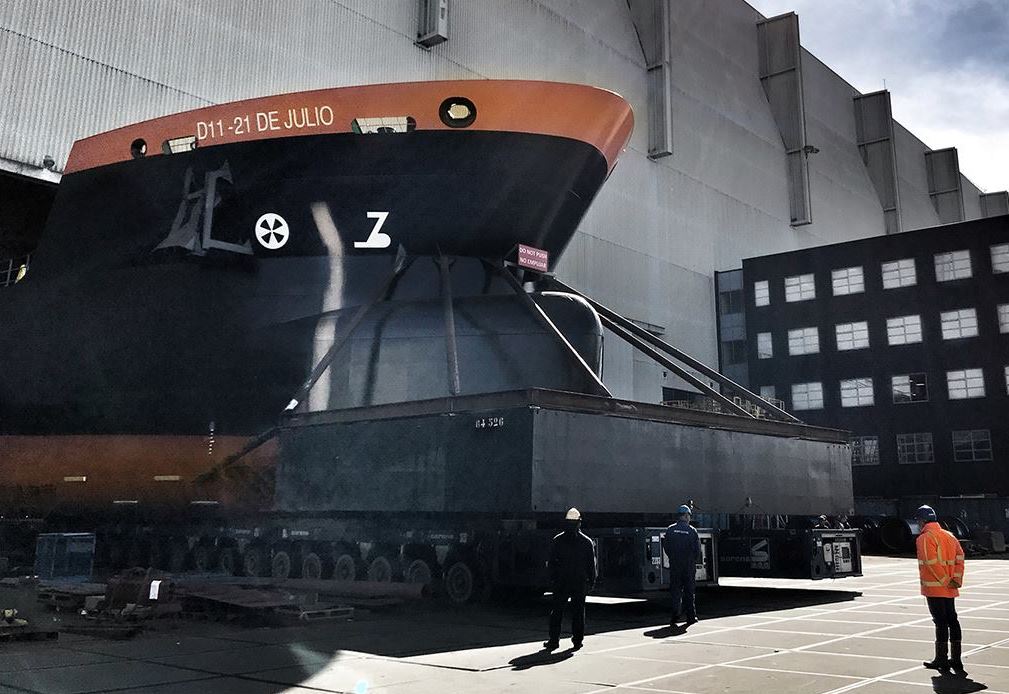 Royal IHC has just released these amazing pictures taken during the transportation of the front end of the new trailing suction hopper dredger (TSHD) D11 21 De Julio.
This section of the 4,200m³ TSHD has been built at IHC's shipyard in Krimpen aan den Ijssel, the Netherlands, for the Administración Nacional de Puertos (ANP).
"It is now ready for its journey across the Atlantic to our location in Uruguay, where it will be integrated with the rest of the vessel," Royal IHC said in their latest update.
Royal IHC signed a contract for the design, construction and delivery of the TSHD with ANP in November 2016, and the keel laying ceremony took place in October 2017, simultaneously in both countries.
The agreement was signed by Mr Alberto Diaz Acosta, President of the Board of Directors of ANP, Mrs Gladis Liliana Peirano Rivero, Interim General Secretary of ANP and Mr Hans Hesen, IHC Area Sales Director, in the presence of Mr Victor Rossi, Minister of Transport and Public Works of Uruguay and Mr Andre Mechi, Senior Project Manager IHC Latin America.
The latest cooperation will further strengthen the relationship between IHC and ANP, the companies stated. This dates back to the 1970s, with the delivery of TSHD Draga D-7, which remains part of ANP's fleet.