Russia Developing Its Waterways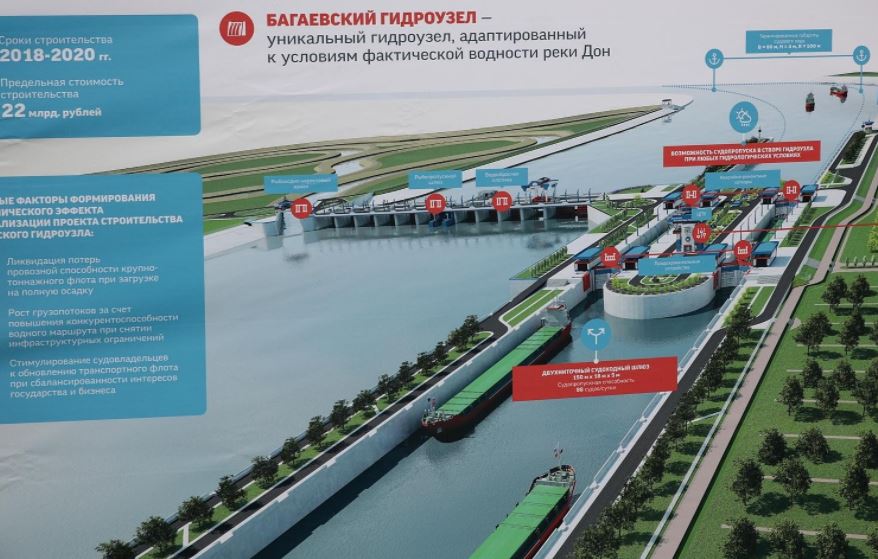 Construction of the Bagayevsky hydrosystem in the Rostov Region is now officially underway, reports the Ministry of Transport of the Russian Federation.
According to the Ministry, the ceremony – attended by RF Transport Minister Maxim Sokolov and Rostov Region Governor Vasily Golubev – was held yesterday, April 23.
In his keynote speech the Minister emphasized that the Bagayevsky hydrosystem is a unique facility developed with application of the most advanced technologies of hydraulic engineering. It is the first one under construction in Russia and it is a priority for the development of domestic transport system.
"It is a landmark event since the construction of this hydraulic engineering structure was planned back in 1948 in the framework of building the Volga-Don Waterway," said Minister Sokolov. "Implementation of the project will ensure safe shipping, improve transport accessibility and throughput capacity of water transport both in the Rostov Region and in the Deepwater System of Russia's European Part."
The Ministry also announced that preparation works under the Phase I are to be completed this December. Expert review of the Phase II facilities is nearing completion. The works under Phase II are to begin this year with the completion of all construction works scheduled for 2020.
Construction of the Bagayevsky hydrosystem included in the Federal Targeted Program "Development of Russia's Transport System in 2010–2020" is estimated at RUB 22 bln (including the expenses for the water storage basin).