CFR2 Brunel Center Launched
A new center to help bolster the UK's defenses against flooding has launched at Brunel University London.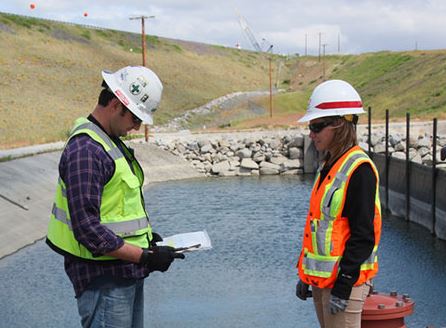 The Center for Flood Risk and Resilience (CFR2) – which has been developed in partnership with the Environment Agency, and the environmental organizations HR Wallingford, Jacobs, ICE Blue and CIWEM – aims to help fill the skills gap currently faced by the sector.
Professor Tassos Karayiannis of Brunel's College of Engineering, Design and Physical Sciences and Director of the CFR2, said: "The Center will complement our existing undergraduate and postgraduate courses in Flood and Coastal Engineering, which are offered alongside HR Wallingford and supported by the Environment Agency."
"The Center will provide new CIWEM accredited e-learning materials developed with our partners for new learners at both pre and post-university level, and at the same time offer an opportunity for an upgrade to professionals working in the field."
Terry Fuller, Chief Executive of CIWEM, added: "The training of professionals to meet our global challenges of flood and coastal erosion risk management is a priority for CIWEM. We are pleased to support the development and accreditation of the courses offered by the Center."
According to the official statement, the first e-learning courses are expected to go online in mid-September.
[mappress mapid="25080″]