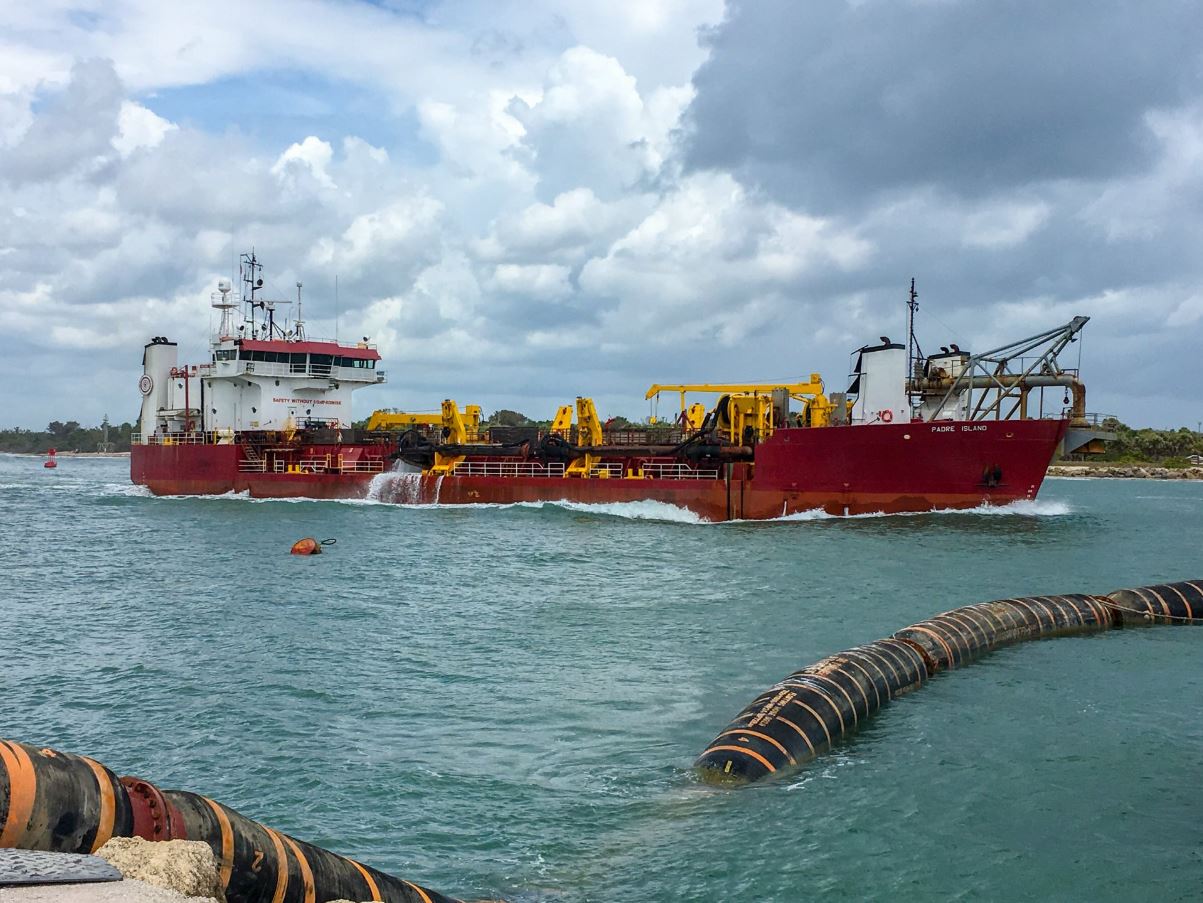 Dredging operations related to the Fort Pierce Shore Protection Project are currently underway, the U.S. Army Corps of Engineers, Jacksonville District, said in their latest announcement. 
According to USACE, the project will place 385,000 cubic yards of sand on just under one mile of eroded beach in St. Lucie County.
The $6.8 million coastal protection program, conducted by Great Lakes Dredge & Dock of Oakbrook, Illinois, will reconstruct areas of eroded beach and provide hurricane storm damage reduction.
USACE said that a side benefit to the project is that it helps restore shorebird and marine turtle habitat, as well as improves recreational opportunities in the area.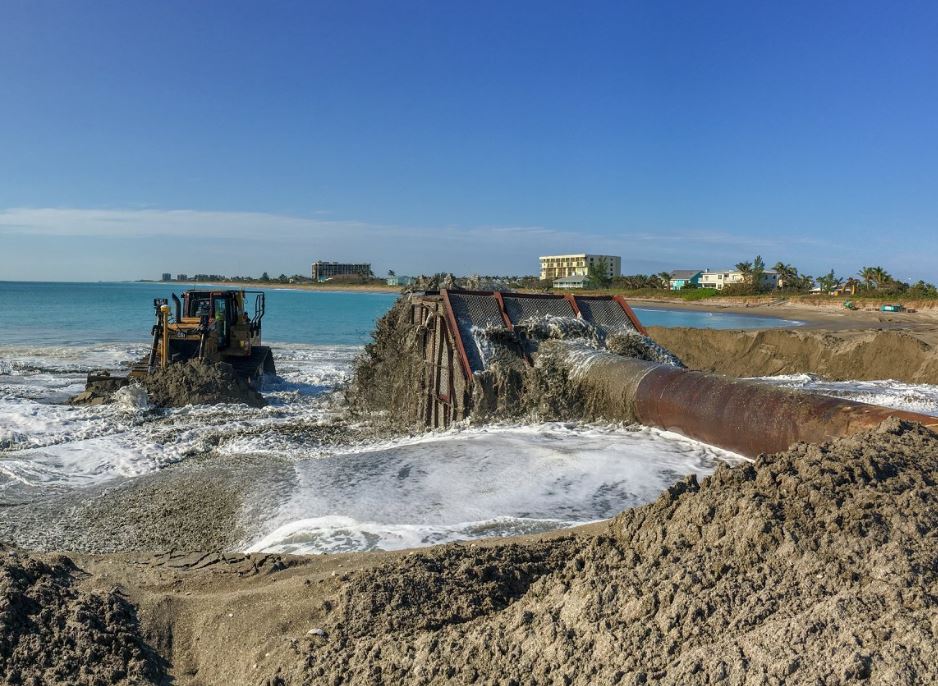 Photo: Photo by Jose Bilbao, USACE