USACE: Fort Pierce Project Update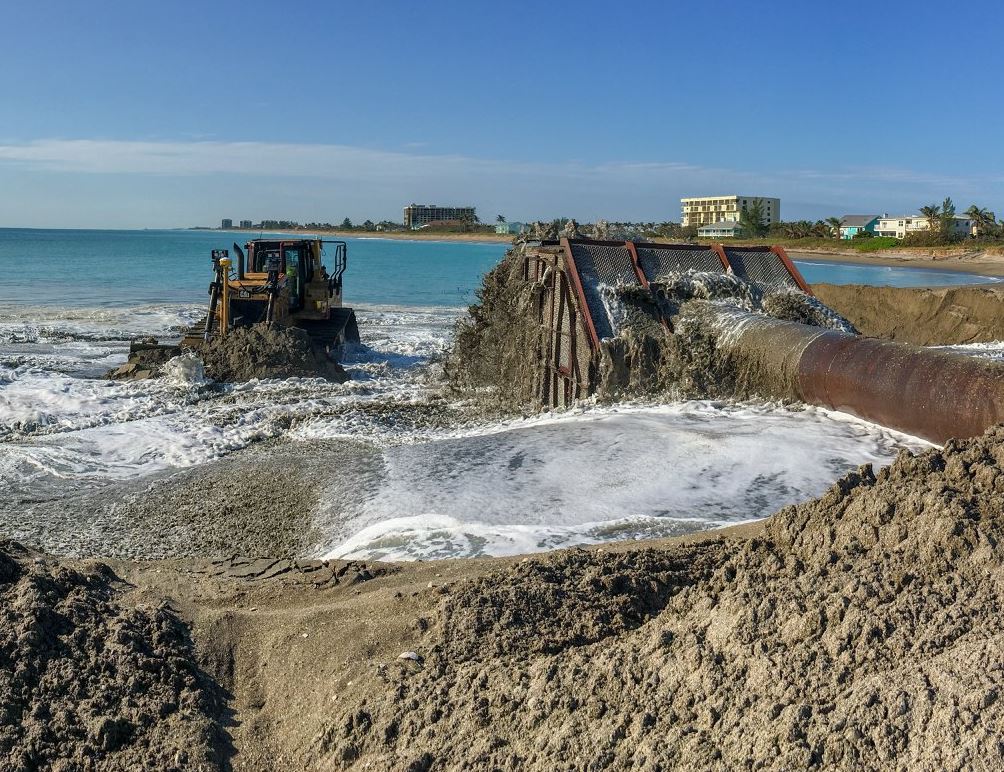 The U.S. Army Corps of Engineers, Jacksonville District, announced yesterday that additional sand placement will require dredging operations related to the Fort Pierce Shore Protection Project to continue until May 31 – with demobilization activities occurring into mid-June.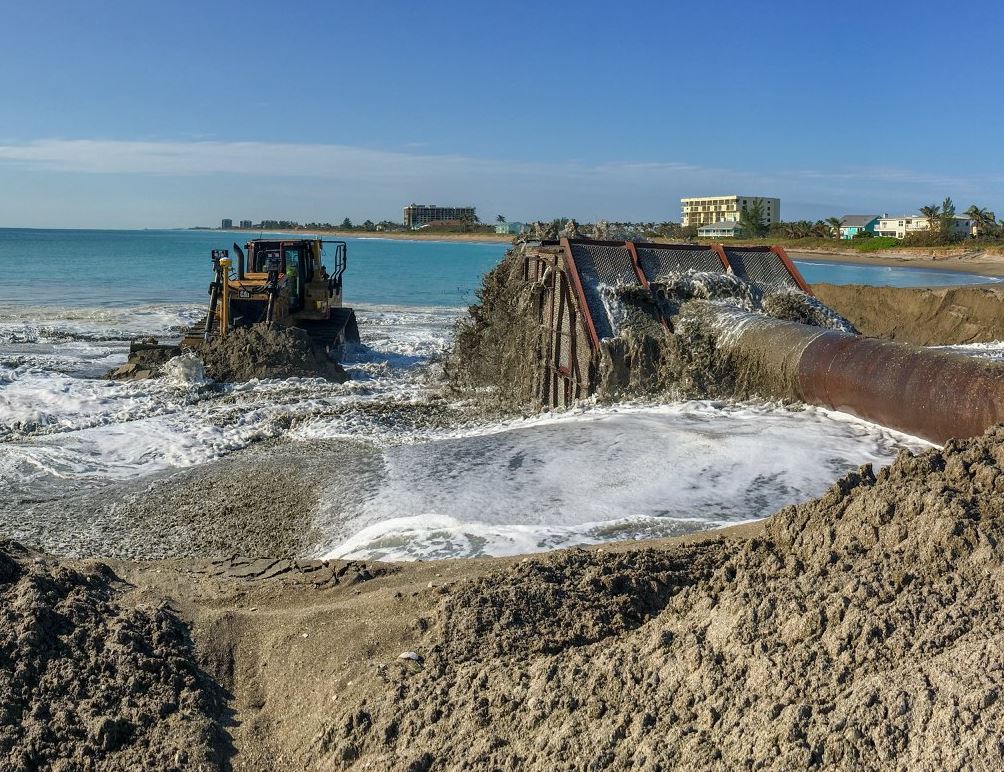 Additional erosion along the project area since award of the contract in December 2017 has necessitated the need to place approximately 125,000 cubic yards of additional material to construct the design template. This will bring the total amount of sand placed within the one mile stretch of eroded beach to approximately 510,000 cubic yards, said USACE.
The project, conducted by Great Lakes Dredge & Dock of Oakbrook, Illinois, is reconstructing areas of eroded beach and provide hurricane storm damage reduction. A side benefit to the project is that it helps restore shorebird and marine turtle habitat, as well as improves recreational opportunities in the area.
Crews will dredge beach quality sand from an offshore borrow area and transport it via hopper dredge to the inlet where it will be pumped onto the beach via a pipeline. A team will use heavy equipment on the beach to move the sand around to create the design berm. Dredging operations will run 24 hours/7 days a week, weather permitting, USACE stated.
The Fort Pierce renourishment project is funded in partnership between USACE and St. Lucie County.
[mappress mapid="25110″]