Ettalong Channel Dredging Plans Move Forward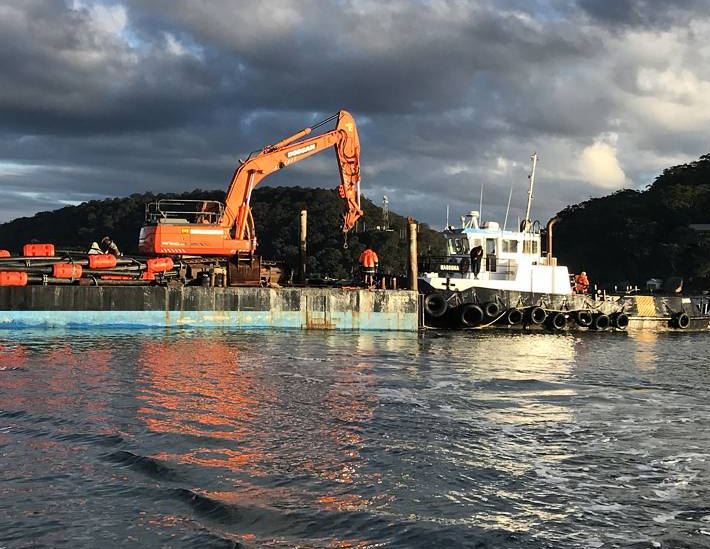 Central Coast Council has agreed to apply for State Government funding to contribute to the cost of dredging the Ettalong Channel and called for the State Government to provide emergency funding in the short term.
During the yesterday's council meeting, Mayor Jane Smith said that the decision on dredging Ettalong Channel provides a clear path forward but requires the State Government to take action now.
"We have agreed to apply to the State Government for 'Rescue Our Waterways' funding," said Mayor Smith.
"It is clear that this funding will not be available for several months and that it will not cover even 50 percent of the cost of dredging Ettalong Channel.
"In light of this, we are calling on the State Government to provide emergency funding in the short term to ensure Ettalong Channel remains open.
"The State Government has dredged Ettalong Channel twice in the past, they have the equipment and funding to take immediate action and we calling on them to do this.
"Today's decision provides a way clear way forward for the Ettalong community, Council and the State Government.
"To develop a long-term solution, we will create a working party of stakeholders to look at maintenance dredging, technical issues, environmental implications, community impacts and funding."
Commenting the latest news, Adam Crouch MP – Member for Terrigal, said: "For over 12 months, I've been strongly encouraging council to apply for 'Rescuing Our Waterways', and despite constant opposition from Labor and Independent Councillors, I'm really pleased they have finally committed to do so."
"I will also be meeting with Minister Paul Toole in Parliament this week to discuss the possibility of emergency dredging work, so that the Ettalong Channel remains open and safe for all."
Council has agreed that any dredged sand be used to replenish works on adjacent beaches.