Cutter Suction Dredger Vladimir Panchenko Hits the Water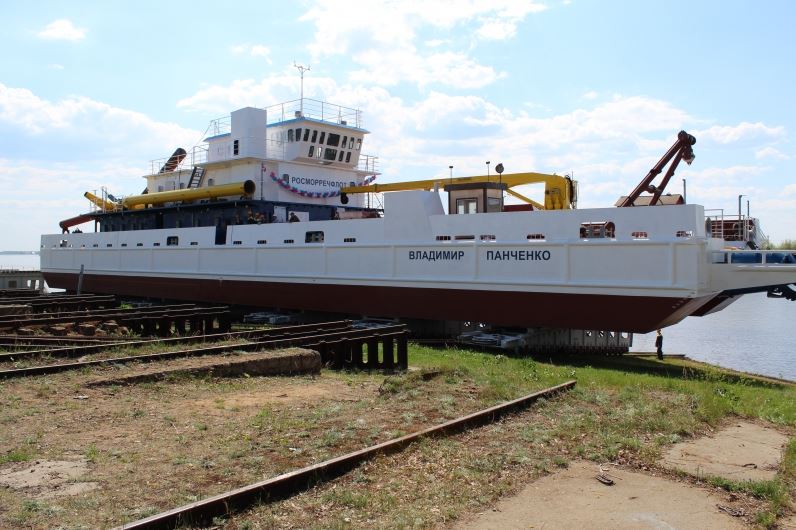 Shipbuilding – Ship Repair Corporation from Gorodets, Nizhny Novgorod region, yesterday launched a non-self propelled cutter suction dredger (CSD) 'Vladimir Panchenko', Federal Marine and River Transport Agency Rosmorrechflot said in their latest release.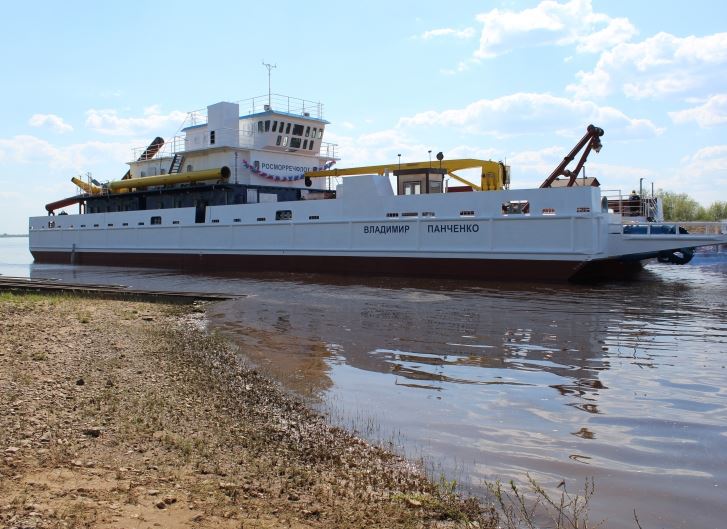 The 1,000 cbm/h dredgfer, designed by Rostov Central Design Bureau 'Stapel', is being built by the order of FSI Rechvodput as part of the sub-program 'Marine and River Transport' of the state plan 'Transport System Development'.
Upon completion of the construction and outfitting in September 2018, the dredger will be handed over to the Administration of Lena Basin for operation at the Arctic rivers.
According to the official announcement, the dredger will be used for the operations with sandy/muddy/sand-gravelly soils, canal dredging works, land reclamation, dike construction, etc.