USACE: Initiating New Work in Okanogan River Basin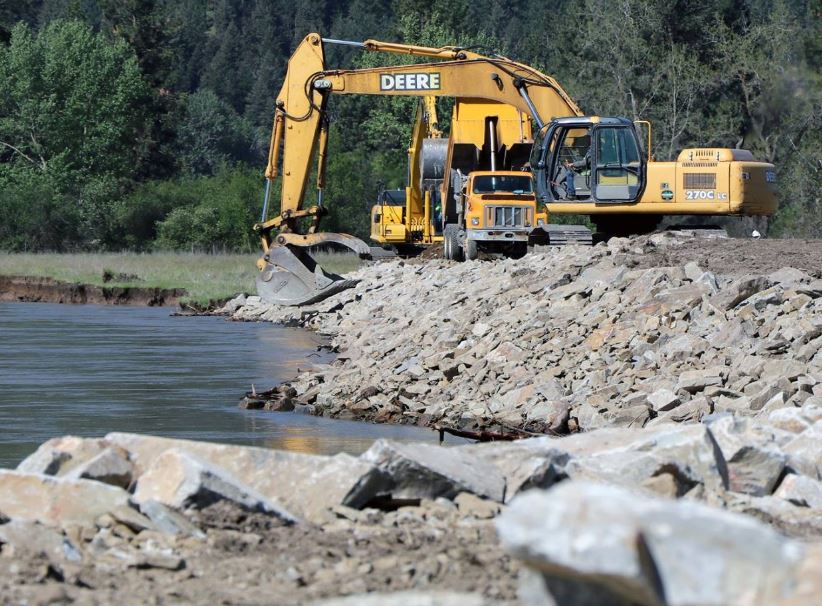 Flood teams from the Seattle District, U.S. Army Corps of Engineers, initiated work yesterday to raise the Oroville Road in Oroville, Washington, and strengthen the Mazama Levee in Mazama, Washington, while work continues in Riverside and Okanogan, Washington, in Clark Fork, Idaho, and Plains, Montana.
Engineers in Clark Fork, Idaho, are conducting erosion protection work along the Johnson Creek Road on the Clark Fork River near Clark Fork, and crews continue levee strengthening in Plains, Montana.
Teams are providing technical assistance to Missoula County, Montana, St. Maries, Idaho, and Yakima County, Washington, and the Kalispel and Colville Confederated Tribes.
Seattle District's Okanogan River basin flood team has completed assistance to Okanogan County with berm construction in Oroville at Highway 97 to reduce the flood risk to infrastructure, as well as berm construction in Conconully, levee strengthening in Okanogan and rock placement to combat erosion at the Mill Street Bridge in the town of Okanogan along Salmon Creek.
According to USACE's latest release, flood fight teams are coordinating with the States of Washington, Idaho and Montana. Agency representatives will continue to coordinate with the Tribes, counties and cities along the rivers.
Related news
List of related news articles