USACE Wraps Up Berryessa Creek Flood Protection Project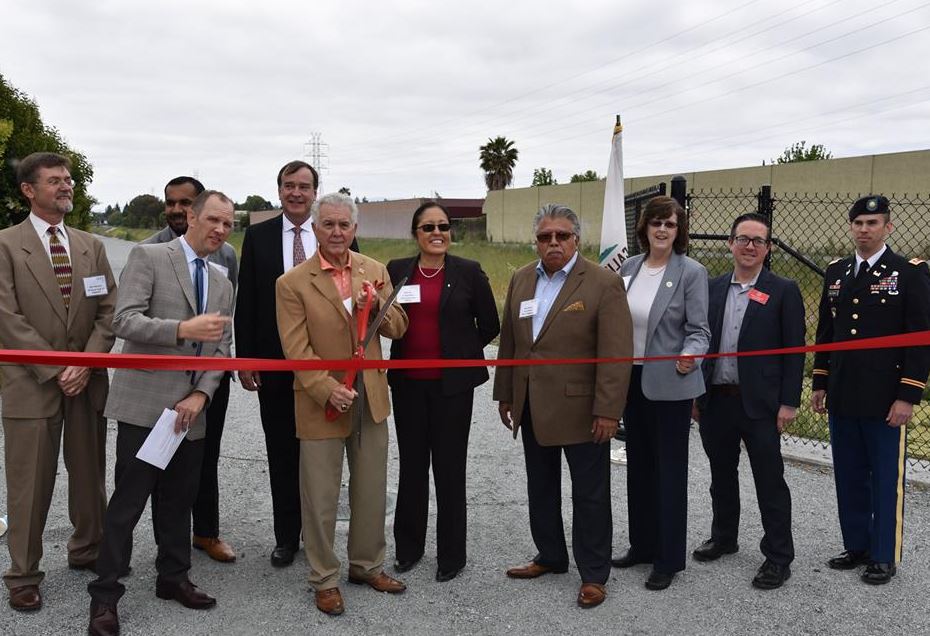 The chances of a catastrophic flood again threatening a densely populated South Bay community have been significantly diminished with the completion of the Berryessa Creek project in Milpitas, a $27 million endeavor that is also critical to the extension of BART's new Milpitas station.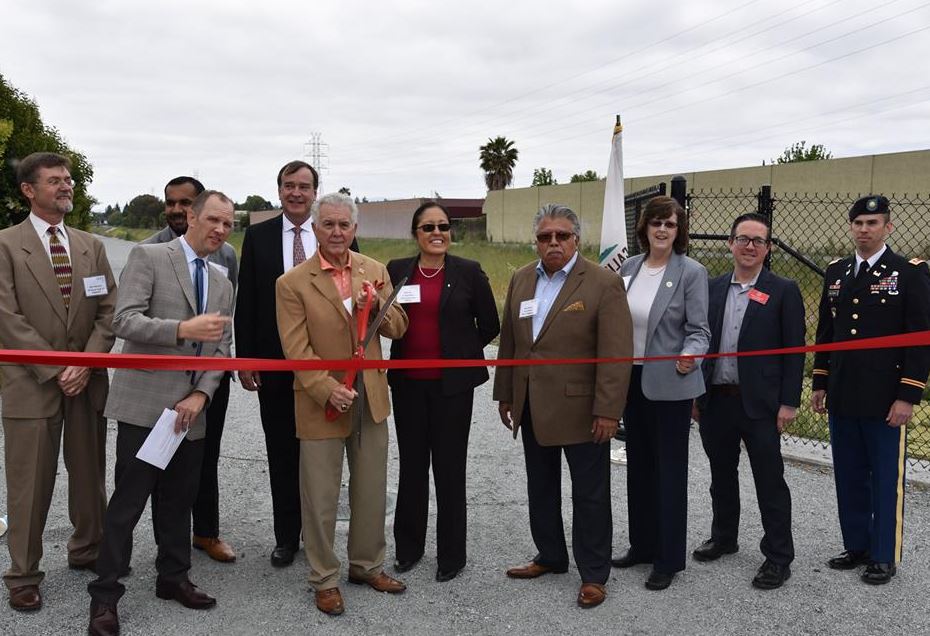 The Corps San Francisco District Deputy Commander MAJ Kevin McCormick was on hand for the Santa Clara Valley Water District's May 18th ribbon cutting for a project that will bring flood protection along 2.2 miles of Upper Berryessa Creek and North San Jose, areas that have experienced three major floods since 1982.
The project, whose construction took nearly two years to complete, will bring flood protection to homes, businesses and neighboring communities in the densely populated region, and will serve to protect the new underground Milpitas BART station located in the Berryessa floodplain.
According to the official USACE's announcement, the project will increase channel capacity, stabilize eroded banks and replace a railroad trestle. It also includes new floodwalls to reduce the risk of flooding in what is a heavily populated low lying area.
[mappress mapid="25159″]