DMC Inks New Xbloc Projects in Turkey and Saudi Arabia
DMC has signed a license agreement for the use of Xbloc on the King Salman International Complex for Maritime Industries and Services Project in Saudi Arabia.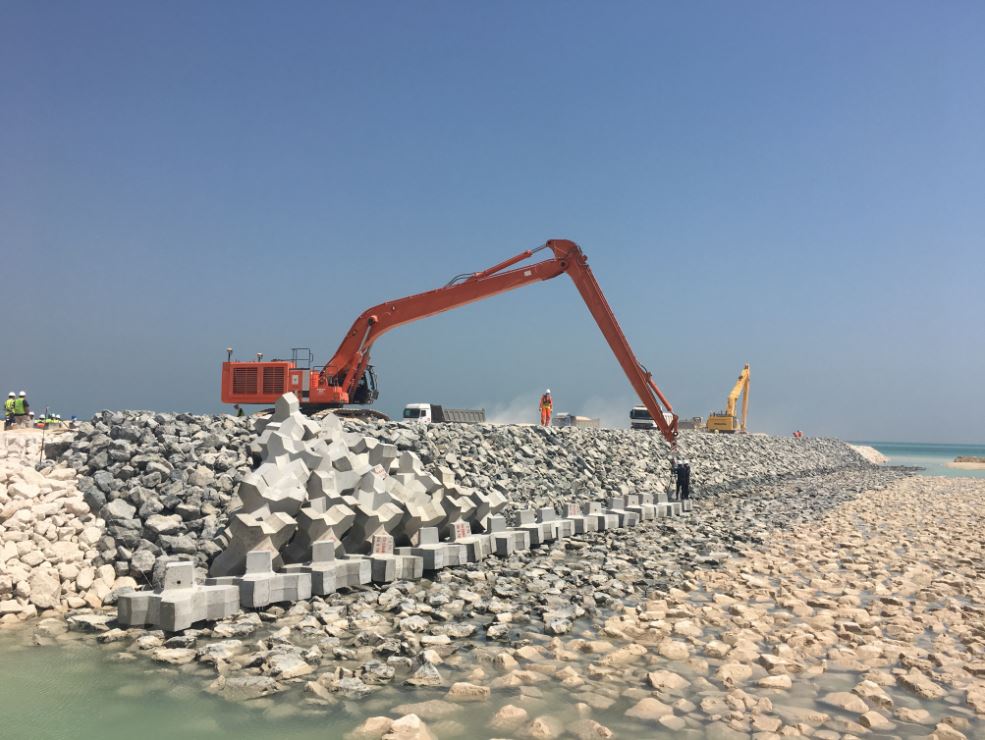 This project comprises the construction of breakwaters and shore protections which will be protected by 180,000 Xblocs in sizes of 1.8 and 2.4 tons.
The design was made by Royal HaskoningDHV and the breakwaters and shore protections will be constructed by Archirodon. With this high number of blocks, the project comprises the largest number of Xblocs applied on any project up to now. Block production started early 2018 and block placement began last March.
Furthermore DMC signed a license agreement with a JV of Cengiz Construction and Aga Energy for the use of Xbloc to protect the new Rize-Artvin airport.
This airport will be built on a reclaimed strip of land in the Black Sea and will  be protected by Xblocs of 34 tons and and 43 tons. With 43 ton units, this project applies the largest Xblocs applied on any of the projects up to today. Block production and placement are scheduled to start in the coming months.