VIDEO: Transportation of the TSHD D11 21 De Julio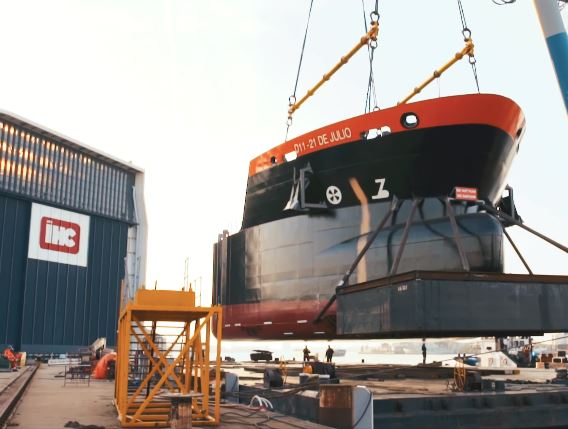 Just a few moments ago, Royal IHC released this video update of the trailing suction hopper dredger D11 21 De Julio and the transportation of the fore and aft for the 4,200m³ vessel.
These parts had been built at IHC's shipyard in Krimpen aan den Ijssel, the Netherlands, for the Administración Nacional de Puertos (ANP). They were transported to IHC location in Uruguay where the rest of the vessel is being built.
Royal IHC signed a contract for the design, construction and delivery of the TSHD with ANP in November 2016, and the keel laying ceremony took place in October 2017, simultaneously in both countries.
This latest cooperation will further strengthen the relationship between IHC and ANP, the two companies stated. This dates back to the 1970s, with the delivery of TSHD Draga D-7, which remains part of ANP's fleet.