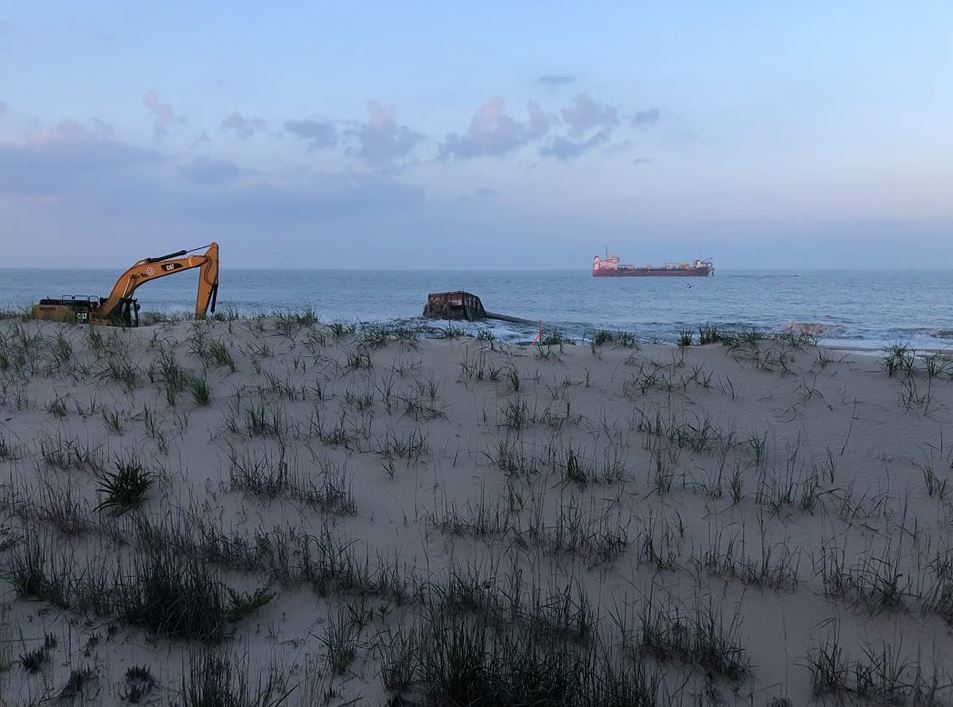 Repair work began last week on the dune and berm at Bethany Beach, Delaware, to help get the community ready for Hurricane season, the U.S. Army Corps of Engineers' Philadelphia District said in their latest announcement.
USACE's contractor, Great Lakes Dredge and Dock Company (GLDD), is set to place more than 650,000 cubic yards of sand onto the beach as part of the project.
Last year, USACE's Philadelphia District awarded a $19.2 million contract to GLDD to dredge more than 1.4 million cubic yards of sand that will be used to fortify the beaches and dune system in Bethany, South Bethany and Fenwick Island.
The overall project purpose is to pump approximately 659,000 cubic yards of beach fill in Bethany Beach, 500,000 cubic yards in South Bethany and 278,000 cubic yards in Fenwick Island.
The work also includes the construction or repair of pedestrian, vehicle, and ADA accessible dune crossovers; the partial demolition of an ADA accessible crossover, including piles, post and rail fence; planting dune grass; and install new sand fence and post and rail fence.
Photo: Image source: USACE