USACE Photo Update: CSD McCaskill Busy in Wilmington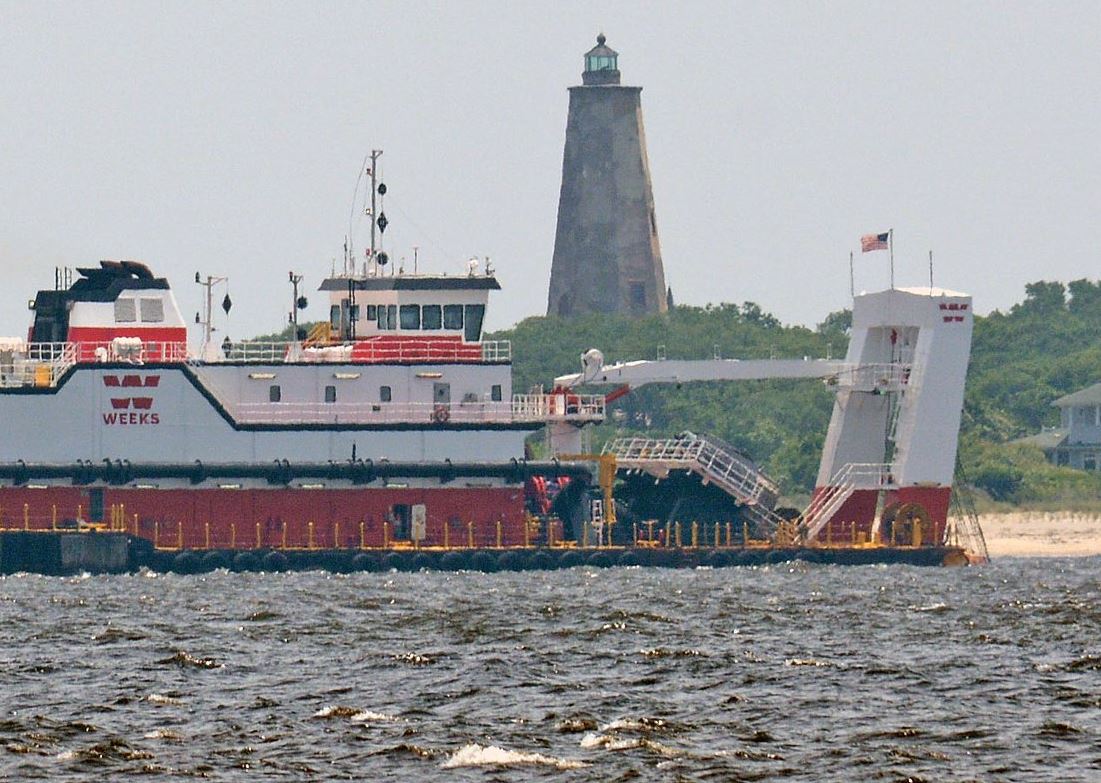 The U.S. Army Corps of Engineers' Wilmington District said in their latest announcement that the dredging operations are progressing well on the Wilmington Harbor Inner Ocean Bar Contract.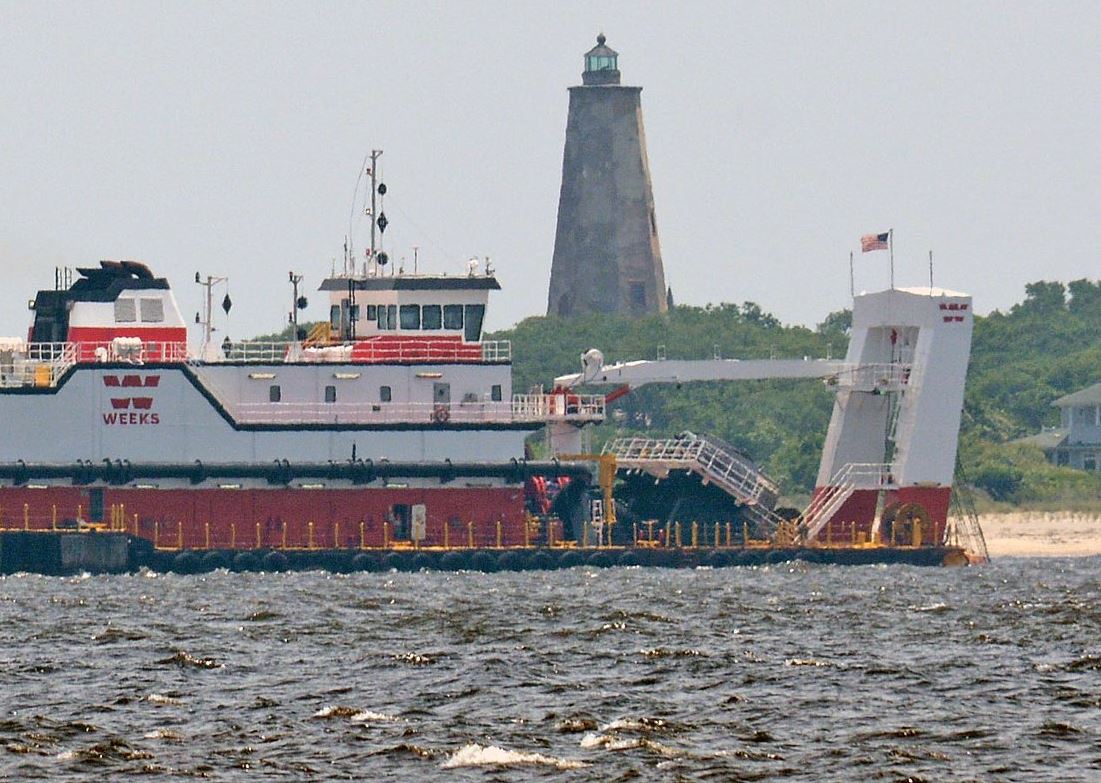 The contractor, Weeks Marine, is dredging shoaled material from the federal navigation channel, and placing it on the Oak Island beachfront.
According to USACE, this contract is targeting critical shoals in the following two project reaches; Smith Island Channel and Bald Head Island Shoal Channel Reach 2.
The dredging was completed in Smith Channel reach of the project on Thursday, June 21st.
The contractor is now moving their cutter suction dredger (CSD) McCaskill to the BHI Shoal Channel Reach 2, and plans to resume dredging on or around June 27th.
Beach compatible material is being placed on the adjacent beaches in both the Towns of Caswell Beach and Oak Island.